Retire in Style: Discover the Best Places to Retire in India
Retirement is a very important chapter in a person's life. One has to process the sudden change from a busy schedule to freedom and leisure. People usually prefer to relocate after retirement. There are various reasons for this. First is of course adjusting to the sudden anxiety or uneasiness. They also wish to be close to friends or family but of course, the main reason is to find some time alone and get to do what they desire. It could be their hobby or their passion and for this usually, people prefer relocating. The places we have chosen are the best Places to retire in india and settle in.
In India, there are various locations that one can look for after retirement but there are various factors that have to be considered. Some of them are listed below which we have kept in mind while making this list for the best places to retire after that.
It is very important to make sure that the place you are going or relocating to is safe or not. Safety is a priority, especially for senior citizens. This was the primary requirement and hence all the places that we have chosen are completely safe and have very low crime rates.
Another important factor that has been considered is profiled health care and medical facilities. It should be important to consider that hospitals or dispensaries are available in that place. A senior citizen should feel comfortable in this new environment.
A person's shifts from a very busy metro city to a peaceful city to gain the benefit of nature. It is important to enjoy nature's lap. And hence, such a location is important so that you spend your glorious days after retirement enjoying the natural beauty.
It is also important that the location should have recreation centers so that people can enjoy when they want to.
Keeping all these important things in mind, we have made the list of the best places to retire in India.
Lonavla: Jewel of Sahyadri Mountain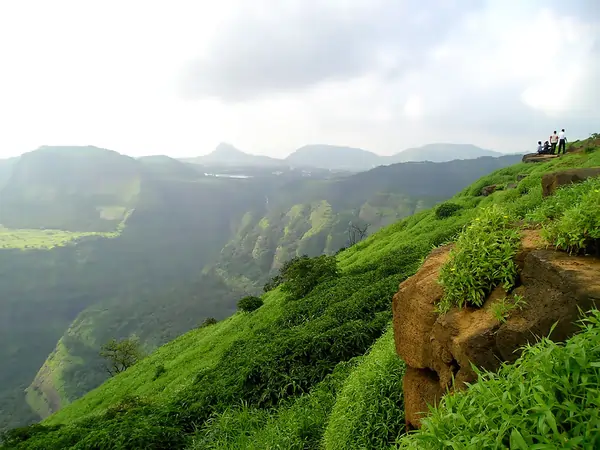 Life in Lonavala is something so mesmerizing that it will win hearts. It gives you a combination of country life and town life. Being so close to Mumbai, Pune and Nasik, it is a prime spot. It gives you a very lavish town life but with the luxury of nature in it. It is a small town where there is enough space and greenery along with scenic hills. It has very little transport and pollution. For senior citizens who are looking for a place to shift to after their retirement, Lonavla is recommended to be the best place to retire in India. The climate is pleasant and it is mostly monsoon. you can reside next to nature and enjoy the best of that. There are enough places for morning and evening walks, especially for older people. It has good health facilities, proper roads, clear air etc. Recreation options are present as well.
There are not many malls but enough multiplexers for you to enjoy. India's Wax Museum is located in Lonavala. Safety precautions are properly administered by the authorities and it is quite safe to live in Lonavala. Rent for a two-bedroom apartment can lie anywhere between 15000-25000. The living daily charges are quite normal and nothing over the top which is very suitable for senior citizens who have just retired. Hence the first place that we would suggest settling in India is Lonavala.
Dehradun: City of love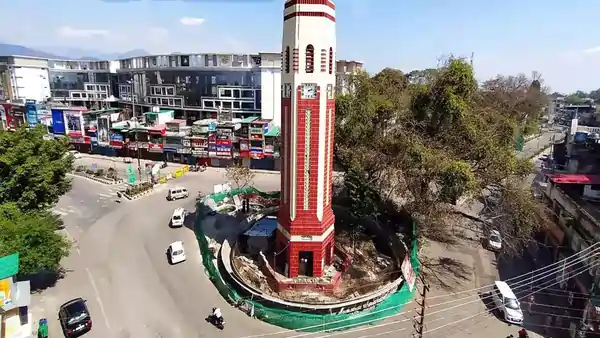 Dehradun is yet another City that is perfect to live in after retirement. Words are less to describe how beautiful this city is. If you are someone who has just retired and if you're looking for options, you should consider Dehradun. The quality of life is very high in this city. The weather is awesome. It is neither very hot nor too cold. It is a very close town located near Mussoorie so you can also enjoy the beauty of a hill station, especially during the winters. Rishikesh, Haridwar and Kedarnath are spiritual places that are close locations that are well suitable for senior citizens. Dehradun is an education hub. India's top boarding schools, as well as colleges, are located here.
You can purchase your own house or rent one at a very minimal price. The rent for a 2 bedroom house or apartment in Dehradun lies anywhere between 12000 to 20000. The best thing about living in Dehradun is that people are very friendly and cooperative. Trust is strong between them and they maintain a good relationship with each other. So Dehradun is a very affordable location to settle in India with a high standard of living.
Chandigarh: The City Beautiful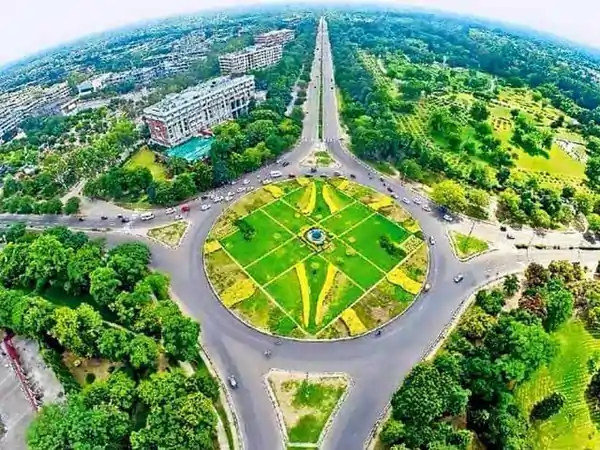 Chandigarh is also known as a beautiful city. The reasons are numerous. If we start with security, Chandigarh is the safest place to reside in India officially. It is the most well-planned city in India. The sectors and houses are located in proportion so that everything looks mesmerizing. If you are looking for a place to settle after your retirement, Chandigarh has to be among your options. It has schools and colleges which are academically rated. Medical facilities and dispensaries are available at ease. Even though it is a busy town, still the touch of nature is present. It has a good amount of parks and greenery for you to enjoy your evening on morning walks. It has the world's famous Rose garden.
You can even shift with your family to Chandigarh because it has a good amount of work opportunities for your children who are working. It is a peaceful city and everything is easily accessible. For recreation purposes, you have multiple options. It has a good amount of Malls, theatres and even cricket stadiums present in Chandigarh. Chandigarh Airport is one of the busiest in India. The lifestyle of Chandigarh is clean and very disciplined. Houses for rent or purchase are available at a reasonable price. The rent for a 2 BHK apartment or house is around 15000-25000 depending on the kind of house. Chandigarh is the best city for senior citizens to retire in India.
Chennai: Detroit of India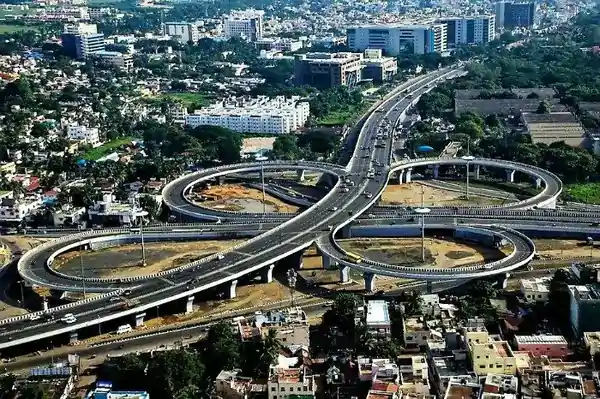 Chennai even though being a huge metropolitan city with hustle has managed to take a spot in our list of the best places to settle in India after your retirement. The first reason is that even though Chennai is a metro city, it is comparatively cheaper and affordable for a lot of people. It is a pretty good option to go and settle in Chennai if you have lived all your life in North India and want a change. Chennai is the main economic and social Centre of South India.
The accommodation charges of living in Chennai differs based on the location you are willing to stay. For some prime locations, the rent might be around 20000-25000 for a two BHK apartment. However, for a middle society area, the rent can be just around 12000-20000. Chennai has a good amount of transport facilities such as Metro, regular buses and taxi services. It also has many tourist spots that you can visit from time to time. There are parks and wildlife sanctuaries loaded with the beauty of nature. The people in Chennai, even though there is a language barrier, are very understanding and polite. So definitely for someone who needs peace, this could be one of the best choices to settle after retirement.
Lansdowne: known as Kaludanda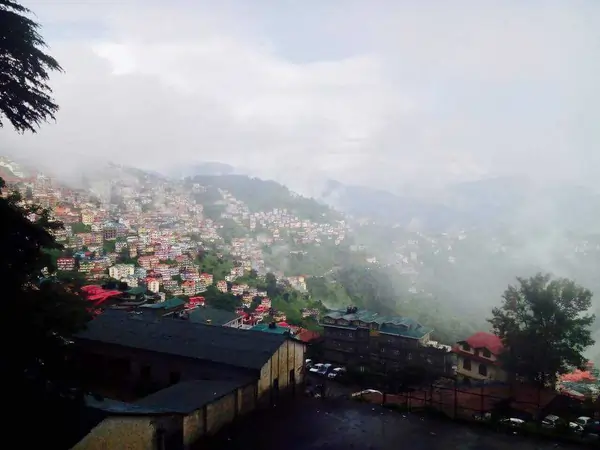 Lansdowne is an amazing hill station that is for people who love to explore and live a peaceful life. It is one of the safest hill stations to live in as the Gorkha regiment base is located nearby. It has the best scenic views in entire India. It is also a popular tourist attraction with lots of locations to visit. The people in Lansdowne are very humble and caring. The weather is always pleasant, especially during winters.
Purchasing a property may be quite difficult in Lansdowne since there are quite rules and regulations. However, renting is easy. You can get a cottage or a small house at around 30000 rent. It may be a little expensive but the location is worth it. If you are planning to retire and relocate along with your wife, it is a good option to go. With enough greenery and beauty, this place is one of the safest places to retire in India.
Mysore: City of Palaces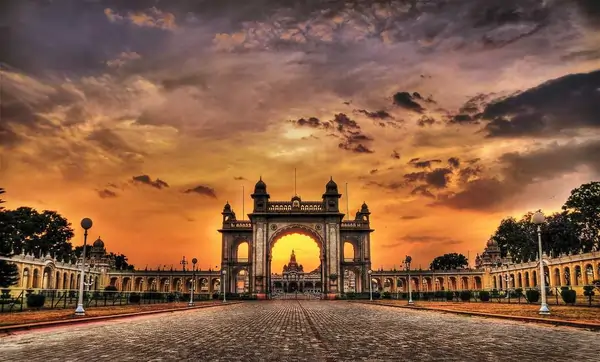 Mysore is known for its royalty. It is the city of palaces. It has beautiful cultural heritages. If you are someone who loves Indian culture, inheritance and legacy, you definitely should start living in this place. The traffic is quite less as compared to the other Indian metro cities. There are many tourist spots and locations that you can visit while you stay here. It is also a very clean place.
The cost of living is comparatively less and cheap. You can get good colleges and universities nearby for your children who are still studying. Mysore is on a considerable reach to cities like Bangalore and Hyderabad which are hubs for commercial companies. The traffic is less in this city and it is very peaceful. There are parks and cultural heritage sites so that you can explore the royalty of India. A two-bedroom house or apartment is available for rent for 15000-20000. Hence, Mysore is among the top places to settle after retirement.So, here is the Best Places to Retire in India. If you also want to know about the Best Places To Visit In Virar or Best Biryani In Hyderabad than read our other article too.