Virar's Hidden Gems: Best Places to Explore
Often we run out of options when we plan to visit someplace or to go on a vacation. However not all locations are discovered. Virar is one of them which has recently become a choice for travellers. It is a coastal city which is located North of Mumbai. It lies in the district of Palghar. You can get a direct train to the Virar railway station. You can also get a bus or hire a private taxi and go to Virar from Mumbai. There are also various plans and packages for visits to Virar from famous tourist sites. We have sorted out the best places that you can go to visit while in Virar. These are some places that you should not miss. These are major attraction centres for tourists and are worth seeing.
Arnala Fort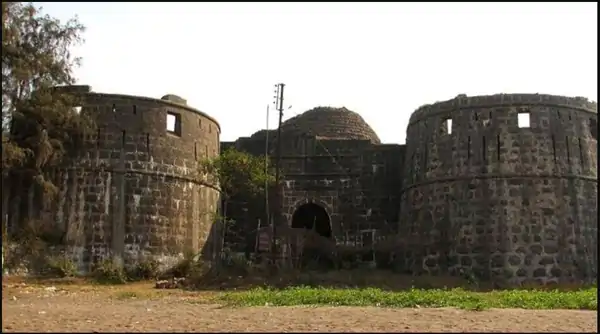 Arnala Fort is one of the best places to visit in Virar if you want a coastal view while enjoying every bit of the cultural heritage that this place owns. This fort was constructed in 1516. It is a famous spot that has seen various rulers such as the Mughals, Marathas, Peshwas, Portuguese and even the British. The Fort itself is very beautiful. If you're interested in historical locations then this place will surprise you. It has a lot of inscriptions and carvings on its walls. There are three entrances for the fort out of which the north entrance is the main one.
If you are planning to visit Virar, then Arnala Fort should be added to your list of places for sightseeing. This fort is around 10 km from Virar and you can get easy transport.
Location : https://g.co/kgs/S4u8Ei
Jivdani Temple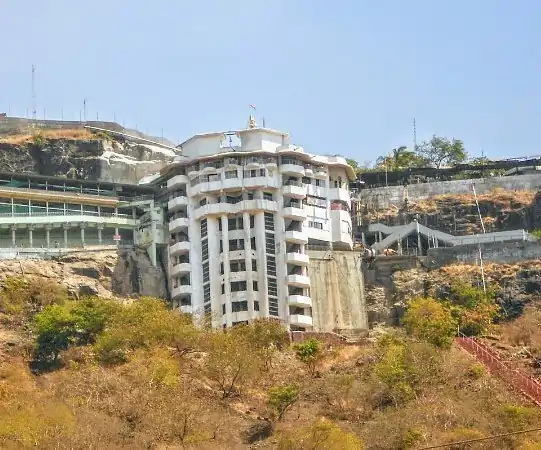 The Jivdani temple is located on the Jivdani hill in Virar. It is one of the most famous places that you can visit during your vacation in Virar. This temple is dedicated to the worship of goddess Jivdani who is the giver of life. There is also a historical story to this place where it is said that during the Mahabharata, the Pandavas worshipped at this particular Temple. This is the only Temple in the entire country which is dedicated to this to the goddess Jivdani and hence is often crowded. People in huge numbers summon here to just get a glimpse of the deity. It is mostly crowded on Sundays and special festivals like Navratri where the temple is decorated beautifully.
As this temple is located on the top of the hill, an experience of trekking is also added. The temple is located almost 5 kilometres from Virar and usually, you can get local buses that will take you directly to the stop. This temple is one of the best places to visit in Virar.
Location : https://maps.app.goo.gl/aT2aTp4juuMomVep8
Great Escape Water Park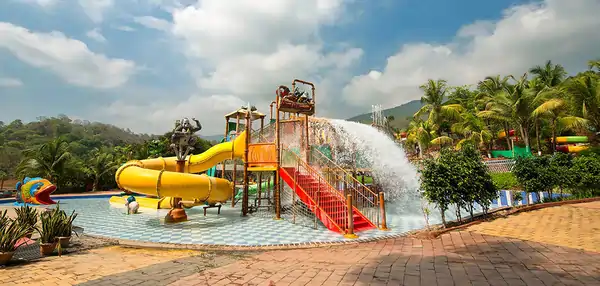 Just as the name suggests, the Great Escape water park is a wonderful place to go with your family and your friends if you want to escape the hectic daily life. You can enjoy it the most as this is a perfect picnic spot to spend a day at leisure. There are various slides and pools that you can enjoy. The main highlight is a 40 feet water slide along with many smaller water park attractions. You can also enjoy rain dance along with DJ music. There is a food court available inside the park with great snacks and a variety of stalls.
If you are planning to visit Virar with your family and you have kids you should go to this water park. The park is open on all 7 days and you can easily book a taxi and go to this location. It is in the main city of Virar and easy to go. It is one of the best places to visit in Virar for adventure.
Location : https://maps.app.goo.gl/X5JLn8chMzPvYea5A
Takmak Fort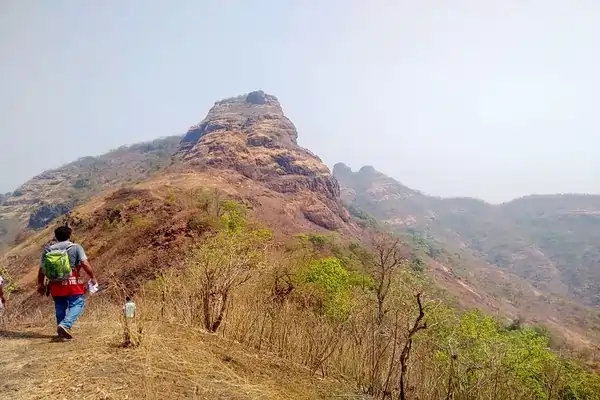 Takmak Fort is another good place to visit while you stay in Virar, especially during the rainy seasons. It takes around three hours from the base village to trek up to the fort. The view throughout the trek is splendid. This Fort is a hidden wonder. It is not at all crowded and if you want to have moments of bliss and peace, this place is for you. There are chances that you might get lost during the trek and so it is suggested that you go with a guide from the base village.
The fort was in a long series of possessions by the Portuguese, Marathas and the British. It was built somewhere in the twelfth century. Even though it is a very beautiful place it is still unknown to a lot of people. It is at a distance of around 25 km from the main city and is highly recommended if you are visiting Virar. It is one of the best places to visit near Virar.
Location : https://g.co/kgs/5tJ2fb
Rajodi Beach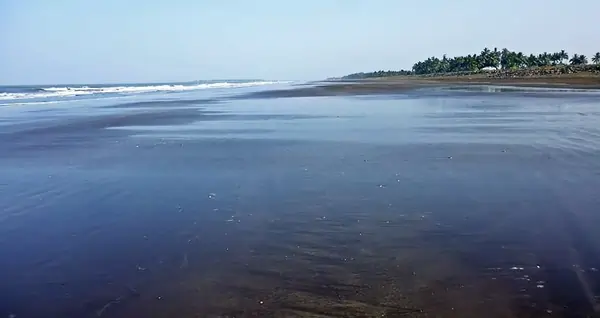 Rajouri beach is one of the best-recommended locations to visit in Virar during the monsoon. It is one of the cleanest and safest beaches in Virar as compared to the Arnala beach. You can enjoy a wonderful time with your family. Many water activities have recently started near the beach. enjoying the sunset and the sunrise at this beach is bliss. You can also take amazing pictures. The view is so exhilarating.
The entire beach and the surrounding are very clean and well maintained. You will be mesmerized by the greenery around. You can also enjoy dolphin sightseeing at this beach. The place is very quiet so if you want to enjoy some alone time you can go and visit it. It is around 10 kilometres from Virar.
Location : https://g.co/kgs/bftZY7
Space Apple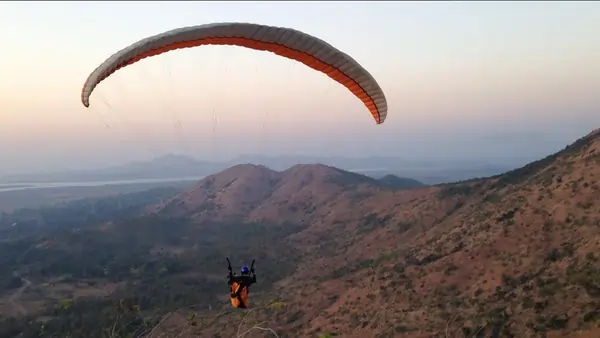 Space Apple is a location in Virar where you can enjoy paragliding. It offers services for paragliding and paramotoring training so if you are planning for a stay in Virar for a long period you can go and enjoy this service. The company has professional trainers who give you information as well as train you perfectly for paragliding and other adventure sports. You can also enjoy parasailing or stunt kites when you visit Space Apple. They have various packages for residential as well as non-residential individuals starting at different price ranges.
For someone who loves to be adventurous and explore you should go and have this experience. It is not very far from the main city of Virar. It is a coastal area and therefore the experience is even more fun. This place is among the best places for adventure and exploration in Virar.
Location : https://maps.app.goo.gl/WPnENox4Wbxt9opy5
Chinchoti waterfall
If you are planning to visit Virar in the monsoon season then visiting Chinchoti waterfall would truly be the best choice to visit. You can trek for almost half an hour with your family and friends and reach the main waterfall site from the nearby village base. Chinchoti waterfall is located amid the forest and therefore, you will get a very adventurous vibe while enjoying the natural beauty. The entire experience is beyond words and so thrilling that you will never forget this place.
Chinchoti waterfall is around 150 foot and the entire surrounding is so serene and pure that it refreshes the mind. The distance from the main city of Virar to Chinchoti waterfall is around 25 km. You might have to take a local bus and trek for enough distance to reach this destination.
Location : https://g.co/kgs/1T63q9
Tungareshwar Wildlife sanctuary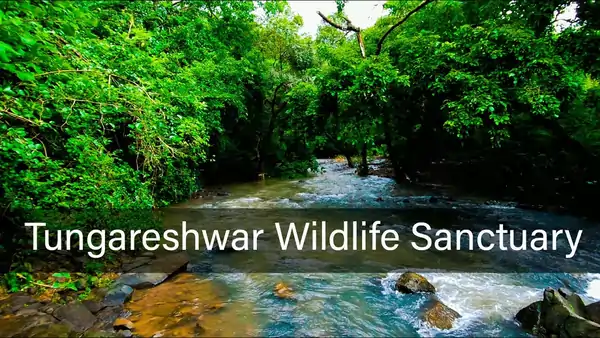 Tungareshwar Wildlife Sanctuary is also known as the Tungareshwar National Park. This location is one of the best places to visit in Virar for travellers who love scenic natural beauty. It is a natural habitat and home to almost 1000 species of birds, plants and butterflies. The main attraction here is the leopard. With the beautiful sound of the birds chirping, you will love exploring every bit of this place.
It takes around 2-3 hours to explore the entire Sanctuary. This place is open on weekdays from 7:00 in the morning to 5:00 in the evening. There is also a famous Shiva temple close to the sanctuary which is a popular site for religious travellers. The distance from Virar to this place is around 25 km. There is also the Tungareshwar hill which you can trek once you explore the entire park.
Location : https://g.co/kgs/9ZfYr3
This was the list of all the best and highly recommended famous historical as well as adventurous sites that you can go and visit when you take a trip at Virar. Please give us your reviews about the experience you have at these places.
So, here is the Top Best Places To Visit In Virar. If you also want to know the Best Biryani In Hyderabad.than read our other article too.