Nexon EV and Nexon EV Max – 5 important differences you need to know!
Tata has launched the next model in its EV line – NEXON EV MAX!
Tata has released a new Nexon EV Max in India, priced between Rs 14.79 lakh (former showroom) and Rs 17.4 (former showroom). The new Nexon comes with a long list of new features, a few changes to the exterior, a more powerful engine and a more expensive price. The Nexon EV Max is now the best model in the Nexon EV range and is more affordable than many other EV models in the country.
The new Nexon EV Max has an extended list of features not offered by the standard Nexon EV, with updates on many aspects, including a larger battery that has increased driving range.
Although the Nexon EV Max is basically an updated Nexon EV, there are a number of differences between the two models.
Highlights of the new Nexon EV Max changes:
Updated Powertrain in the form of an electric motor with increased power

Better and bigger battery pack – gives it an extended range

Available in 2 versions – XZ + and XZ + Lux

Slight changes in appearance – new alloy wheels, rear disc brakes and colors

New security features
In this article, we have compared Nexon EV and Nexon EV Max. Check out the main differences between these two models.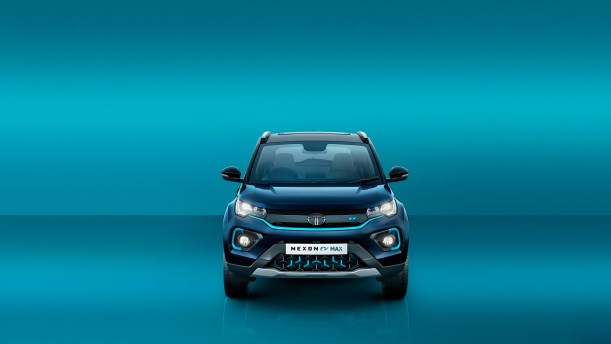 External changes
The new Nexon EV Max has not undergone any aesthetic upgrades and still looks like its predecessor. But it gets new alloy wheels and rear disc brakes. It also comes in two new shades – Intensi-Teal and Pristine White and Daytona Gray, previously presented by Tigor EV.
The next difference is a slight decrease in ground clearance for the Nexon EV Max. It is now 200 mm – 5 mm smaller than the Nexon EV.
Max's suspension was also re-adjusted for better handling.
Interior renovations
Nexon EV Max received a new upholstery in beige. The old model had cream shades inside.
Other new features:
Light transmission selection mechanism
"Park" mode
Air purifier
IRVM automatic dimming
Ventilated front seats
Cruise control
Wireless phone charger
Like the Nexon EV, the Max features a top hatch, a 7-inch touch screen, automatic AC, rear AC fans and built-in vehicle technology inside.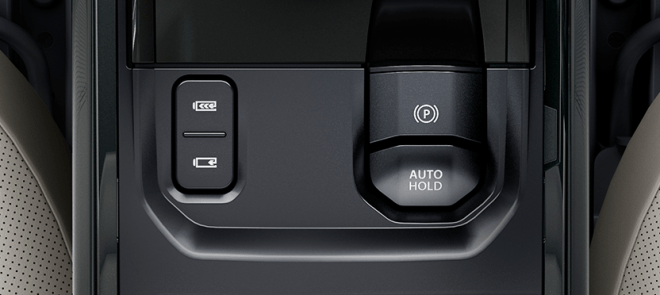 New security features on the Nexon EV Max:
Tire pressure control system
Electronic parking brake with automatic stop function
Electronic stability program
Help to get up from the hill
Hill management
Automatic brake lights are based on regenerative braking
Powerful installation
The standard Nexon EV comes with a 30.2 kWh battery pack and electric motor (127 horsepower and 245 Nm). But the new EV Max has a larger battery – 40.5 kW / h and a powerful engine (143PS and 250 Nm).
This increases the Max's range to 437 km (the Nexon EV's range was 312 km). Max can also run from 0 to 100 km / h in 9 seconds, which is impressive for electric vehicles in its segment.
Other upgrades include a four-level adjustable regenerative braking system. This improves the ability to recharge the battery. With this update, Max now supports single pedal control. (The standard Nexon EV had only one preset regenerative brake.)
It takes 8.5 hours to charge 10-90 percent through a standard EV 15A plug, and 10-100 percent through a Nexon EV Max takes 15 hours.
Charging the battery:
Standard Nexon EV: 8 hours to charge up to 20-100 percent on a 3.3 kW AC charger.
The Nexon EV Max has a 7.2 kW AC fast charging option (Rs 50,000) at home, while a 3.3 kW home charger is offered as standard.
At point 15A:
Standard EV: 8.5 hours to charge from 10 to 90 percent
Nexon EV Max: 15 hours to charge from 10 to 100 percent
Options:
The table below shows the versions of the Nexon EV and Nexon EV Max and their previous prices in the showroom.
| | | | |
| --- | --- | --- | --- |
| Nexon EV versions | Price (former exhibition hall) | Versions of Nexon EV Max | Price (former exhibition hall) |
| XM | 14.79 lakh | XZ + | 17.74 lakh |
| XZ + | 16.20 Lacquer | XZ + Suite | 18.74 lakh |
| XZ + Suite | 17.20 Lacquer | XZ + fast charger | 18.24 lakh |
| XZ + dark edition | 16.49 lakh | XZ + Lux fast charger | 19.24 lakh |
| XZ + Lux Dark Edition | 17.40 Lacquer | | |
Opponents: Both of these models, even with their price differences, are an affordable choice compared to other models with a list of comparable features. Their competitors include Mahindra XUV300 EV and MG's upcoming crossover EV.
Also read:
Top 5 Electric Vehicles to Buy in India in 2022
Why not buy Tata Nexon EV and Tata Tigor EV in 2022?
Electricity, gasoline, CNG or diesel? What kind of fuel should be purchased in 2022?
It depends