15 Favourite Books of 2021
2021 was a different kind of a reading year for me. I did more re-reading this year, sped through many middle grade books (not listed here; hopefully I will pen down a separate list), and had months of no reading at all. Looking back, I am glad to see that I indulged in some amazing books. Some kept me in their spell with the beautiful writing (Matrix) while some kept me turning the pages because of the twists (People Like Her). This is by no means a definitive list, just a few of my favourites that I still keep thinking about. Read for my best books of 2021 featuring blog post murders, Instagram moms, priests in medieval hamlets, ghosts and war.
Best Books of 2021,
These books are not necessarily published in 2021. But there's something for everyone including the historical buff, romantic at heart and the crime lover.
1. Eight Perfect Murders by Peter Swanson (2020)
In Eight Perfect Murders, also titled Rules for Perfect Murders, crime fiction aficionado and bookstore owner Malcolm Kershaw leads a quiet life with crime books that he no longer reads (but asks for summaries from co-workers to help sales) and his bookshop cat. He does not expect the FBI to come knocking on his doors on a winter day because a serial killer is on the loose. Well, the serial killer seems to be killing off people in the exact order and pattern listed in a blog post that Kershaw wrote years ago, when he was a young bookseller, eager to please his boss. I LOVED this book for the twists and how it kept me guessing (only to be proved wrong)—an absolute delight!
Buy on Amazon In
2. Parakeet by Marie-Helene Bertino (2020)
After I finished Parakeet, I wrote on Goodreads that it is "the kind of novel that you inhale in a single sitting". As cliched as that sounds, I have no better words. Parakeet is strange, quirky, dark, and witty. A bride's grandmother visits her as a bird, and asks uncomfortable questions. The said bride works with brain injury survivors and is unsure about marriage, and life (her mother looms large and a sibling avoids her). Each page in this slim magical realist novel was a joy to read, even when we confront non-joyous elements. It is a book about the burden of memories, strained relationships, mothers haunting daughters and daughters becoming mothers. Now when I describe it as such, Parakeet seems like another slightly philosophical book about a woman's mind. It is much more, the kind of book you read and slap your forehead thinking "Now why didn't I pick up this stunning book earlier?" Read it, and thank me later.
Buy on Amazon In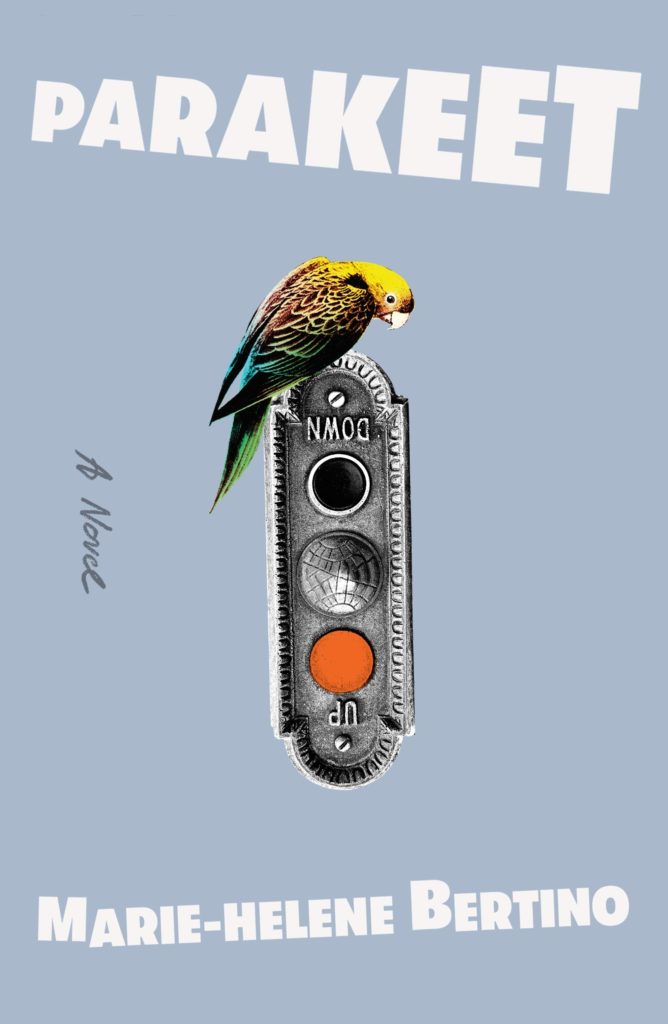 3. People like Her by Ellery Lloyd (2021)
Don't blame me if you stay up late reading People Like Her. This addictive thriller penned down by a husband and wife (Paul Vlitos and Collette Lyons) under a pseudonym is pure pleasure and one of the best books of 2021. We follow an Instagram influencer mom who is at the top of her game. She has the perfect marriage, kids, and house (Her house is always too tidy that she has to mess it up a bit to keep it real for Instagram), tonnes of followers and a genius agent. But things go wrong quickly because of a stalker who might have more than the harmless personal information that a follower might (or should) have. Fast paced, nail biting, complete entertainer of a book—one of the best books of 2021.
I loved this world of influencer pods, influencer parties, managers (Get a baby or a breakdown to trend on social media), and friendships demarcated according to value. The characters are wholesome, be it the intern, the social media star, Instagram husband, or agent (clever one), unlike the countless other novels where social media savvy people are reduced to one dimensional caricatures. People like Her is realistic with behind-the scenes of the Insta grid, non-glamorous parts of being an influencer, women being ambitious and entrepreneurs, dilemmas of parenting vs performing and more. It does not shy away from the negatives of being a social media presence, like trolls and fake accounts. This is definitely one of those books that I think deserved much more hype—so good!
Buy on Amazon In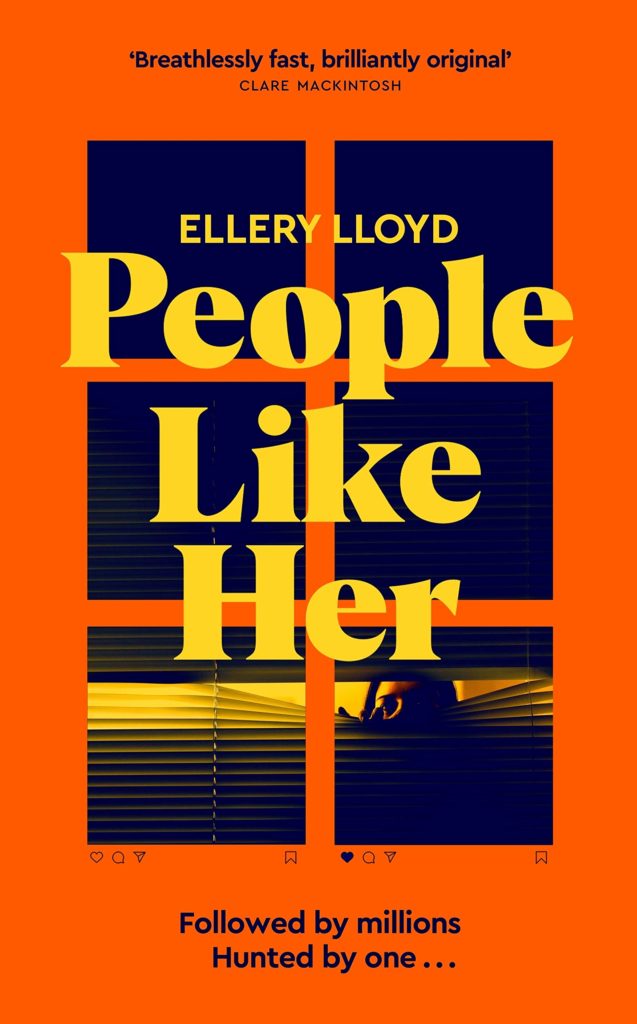 Also Read : Books about obsession, scams and drama
4. Ghosts, Monsters and Demons of India by J Furcifer Bhairav, Rakesh Khanna (2020)
What if you could have an alphabetized chunky book on your nightstand for quick reads before bedtime? Look no further—Ghosts, Monsters and Demons of India is delectable treat for those who love folktales, legends and spirits. I read this illustrated book over months, each reading session being more fascinating than the previous one. It includes both familiar (popular?) ghosts as well as many uncanny beings who were new to me. Read for spirits who will avenge the death of tigers/cats, steal clothes, ask riddles, guard gates, ask for betel leaf. This book is pure indulgence, that'll surprise you on every page (perhaps also give you a nightmare or two). Here are some pages from the book and here's what Rakesh Khanna learnt while putting together this book (Scroll)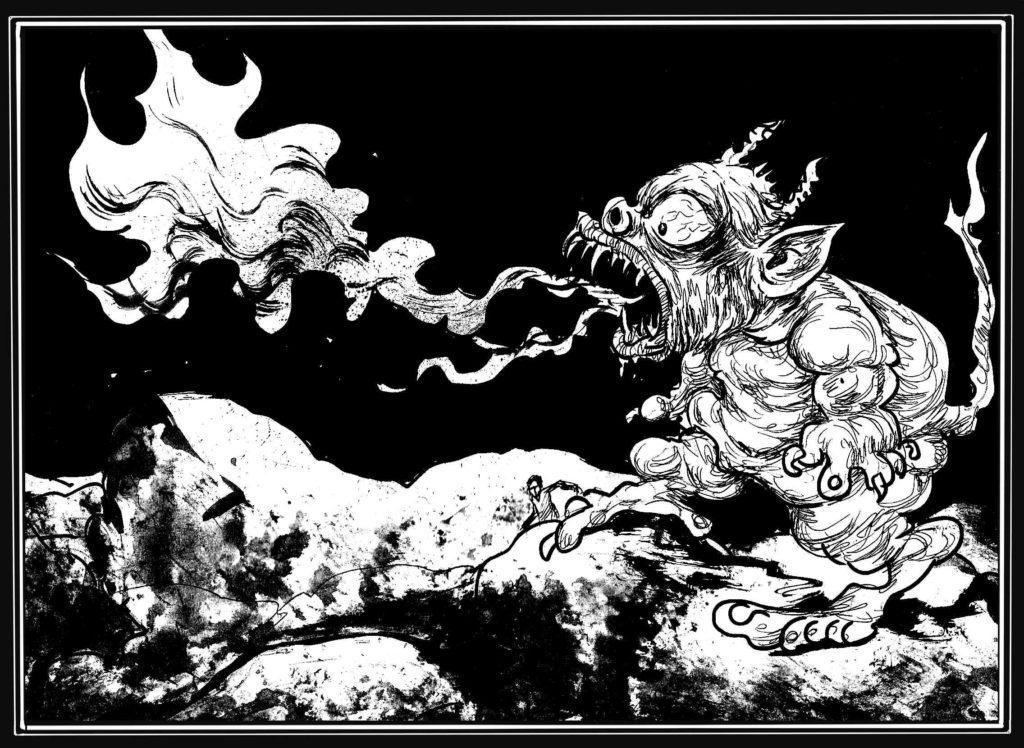 Illustration by Shyam in Ghosts, Monsters and Demons of India
5. Summer's Children by Anpu Varkey (2021)
This silent graphic novel makes you nostalgic about summer vacations and the bliss of stress-free childhood days. Set in a rural village in a rubber plantation in Kerala, Summer's Children promises both breathtaking art (pointillistic; each page is a marvel), and a feeling of longing towards the innocent days of childhood. There are no morals, no big reveals, no dialogues (but sounds that bring alive a scene) and therein lies the beauty of the story in its idyllic setting. Fishes swirl, elephants walk in majestic pride and centipedes fold into whorls as the two siblings take us along their slow summer days—it made me long for a time machine.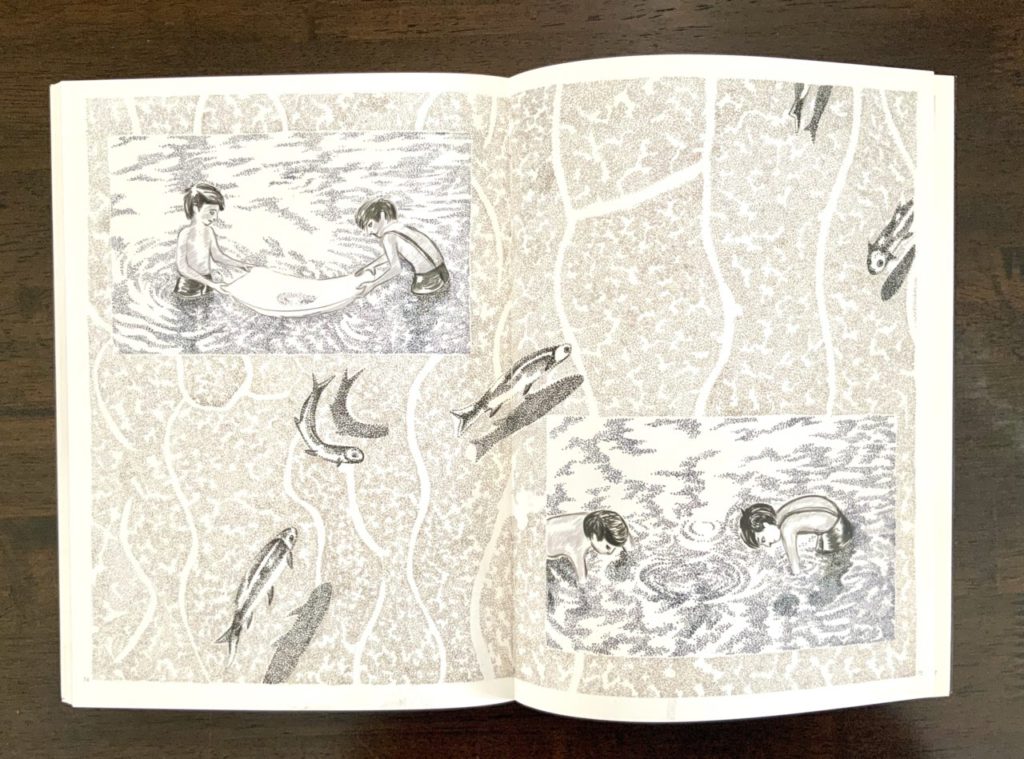 6. The Heart Principle by Helen Hoang (2021)
I spent days wondering why they don't make men like Quan anymore after I finished this book. Fictional crush guaranteed in this love story between violinist Anna Sun—who rose to fame after a viral Youtube video but has been in a musical block ever since—and the motorcycle riding, muscular, tattooed Quan—who is looking for a casual fling. The book also explores masking, mental illness, familial expectations and boundaries, and immigrant experience. But at the heart of it are beautiful conversations, being comfortable with yourself and your partner, great sex, butterflies-in-stomach, and the sweetest, cutest couple. Don't tell me I didn't warn you to keep tissues handy (I needed them a few pages in).
Buy on Amazon In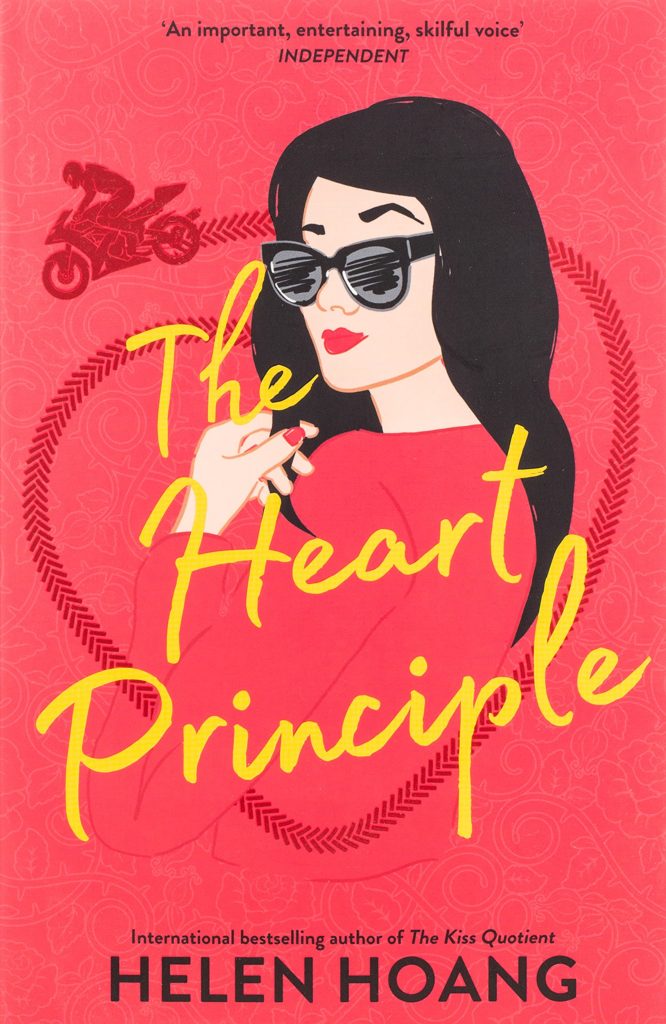 7. The Western Wind by Samantha Harvey (2018)
I would never have imagined that a murder and its resolution narrated over four days by a priest in medieval hamlet would capture my heart and soul. Welcome to 15th century Somerset, to an isolated village with no bridge. The dead body of the wealthiest, most illustrious man of the village is washed ashore. The novel works backwards, through the rural priest's mind, to find whether it was a natural death, suicide or murder. Through gossip, confessions at church, collective secrets, superstitions and penance, the story moves forward in breath taking sentences (really! It deserves so much more praise) about the village folk and way of life. I simply loved the way this moody, claustrophobic story unfurled itself—I had to go back and read the first pages and exclaim "oh my god".
Buy on Amazon In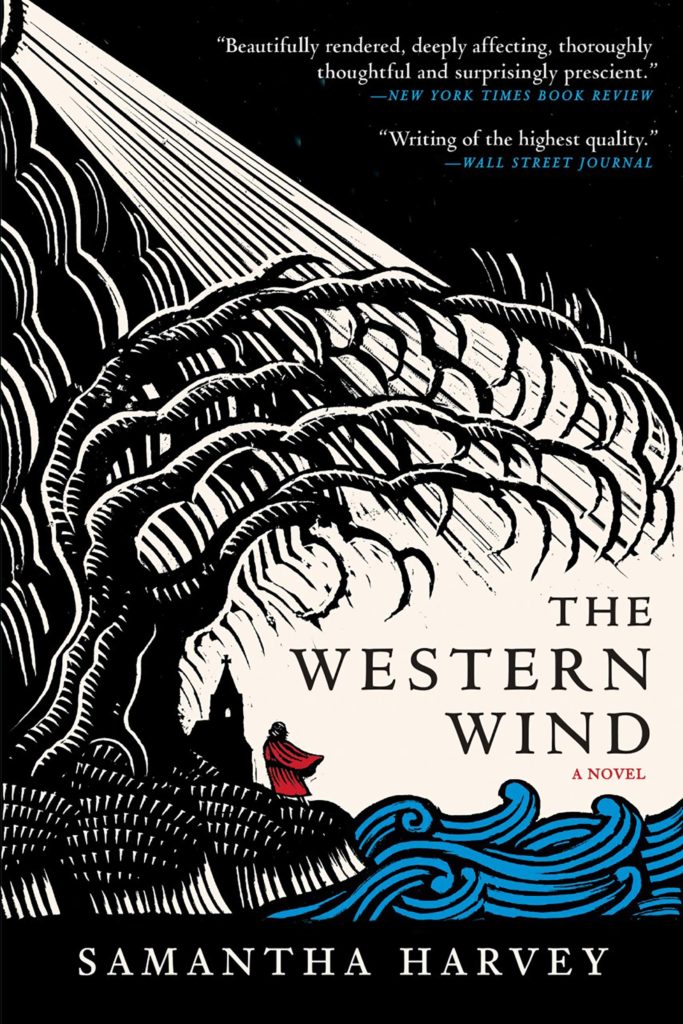 8. The Waiting by Keum Suk Gendry-Kim, translated by Janet Hong (2021)
Warning: The Waiting, translated from Korean will break your heart. I do not remember when I started weeping while reading this story. It is partly inspired by the author's own family history and partly from interviews of other Koreans. The Waiting follows life before and after the split of the Korean peninsula by the 38th parallel. Many families found themselves in two different countries, with no chance at a reunion. In present day, Red Cross organizes family reunions where people are picked via a lottery system, which means many Koreans might not see their family on the other side, in their lifetime. The art style is black and white in ink, and makes you cry at every other page with the horrors of war and displacement in the 1940s and 50s, living with no knowledge whether a loved one/son/sister is alive or not, and living with grief. I had to stop while writing this paragraph because my eyes welled up—A must-read book.
Buy on Amazon In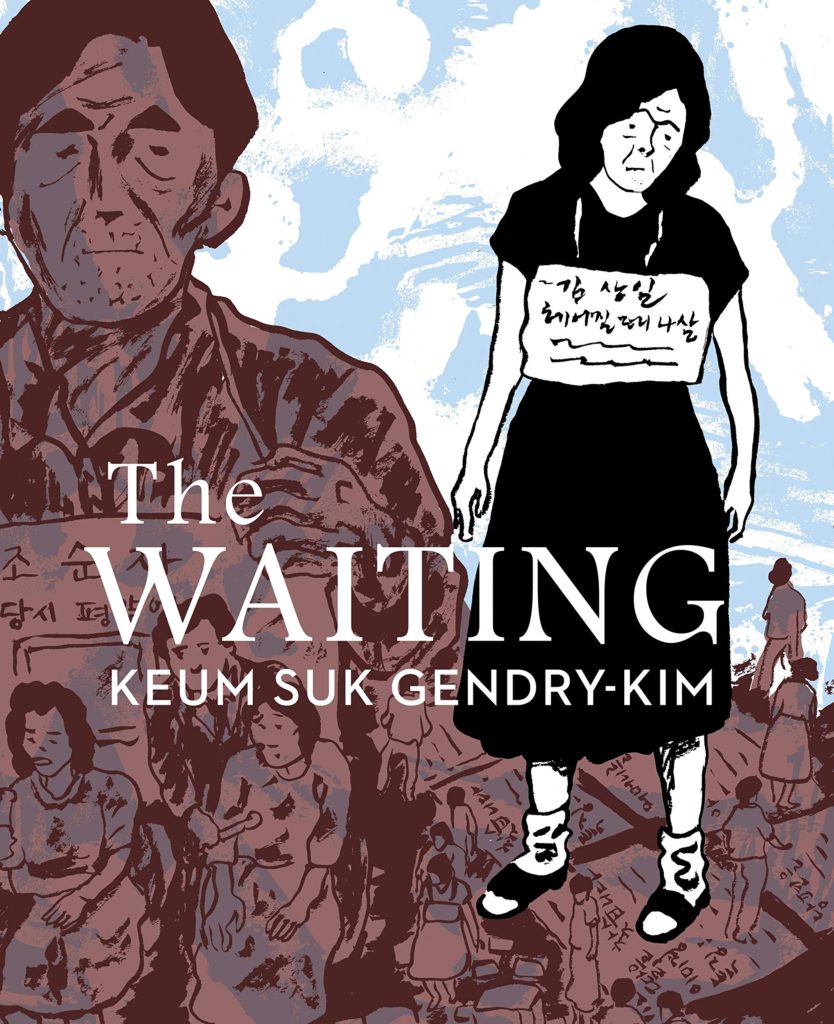 Also Read : 12 Korean books to read now
9. Circus of Wonders by Elizabeth MacNeal (2021)
I immensely enjoyed Circus of Wonders with its rich descriptions, magnificent stage, glitter and romp. Set in 1860s, in Victorian pleasure gardens, and Crimean war fields, Circus of Wonders is about circus, peculiars who are kidnapped, bought or employed, and the dream of the mighty Jasper Jupiter —"a magpie snatching anything that sparkles". This novel is a spectacle, just like the story it tells, about botanical tattoos, flying circus women, sisterhood among show people, exploitation, money lending and debts. I loved it so much.
Buy on Amazon In
Also Read: Book Review: Circus of Wonders is a glittering marvel
10. Lonely Castle in the Mirror by Mizuki Tsujimura, translated by Phillip Gabriel (2021)
This is a surreal read translated from Japanese about seven children 'little Red Riding Hoods' who visit a castle ruled by a girl dressed as a wolf, the 'Wolf Queen'. They visit through mirrors and play games when they are supposed to be at school. I loved how these strangers become friends and try to complete their mission in the castle and also try to understand the problems that they face in the real world. Lonely Castle in the Mirror explores bullying, abuse, domestic abuse, counselling, and mental health problems with a sympathetic eye. Wildly imaginative.
Buy on Amazon In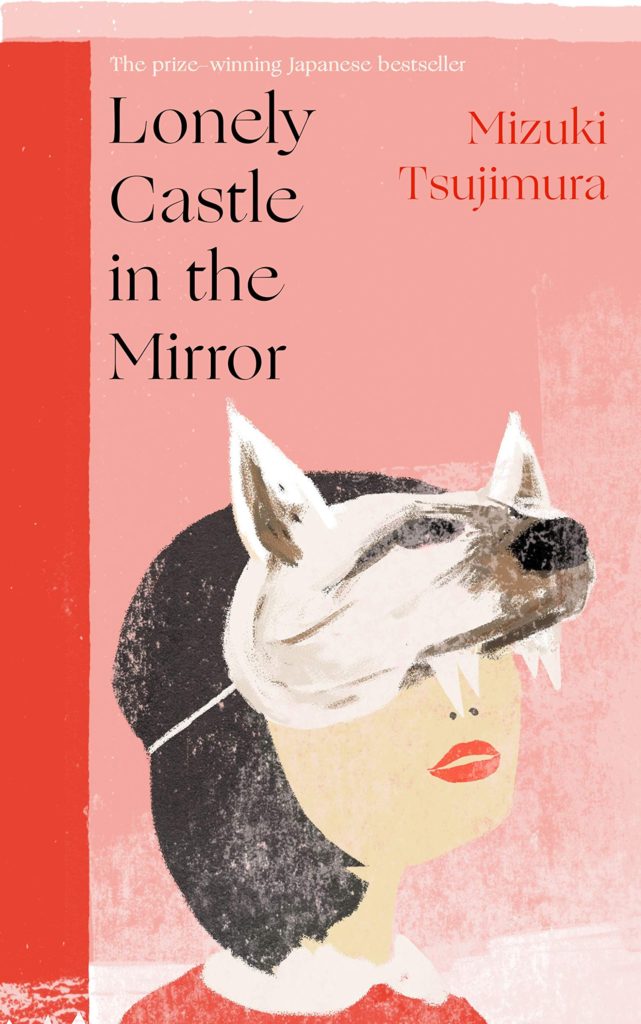 11. The Dutch House by Ann Patchett (2019)
I love a house with a story. But when The Dutch House was published, I did not think it was a book I would enjoy. Boy! Was I wrong? I listened to this amazing book narrated by Tom Hanks when my house was under renovation, in a stuffy, box-filled make-shift room. The Dutch House follows two siblings abandoned by their mother, banished by their rich stepmother, thrust into poverty from riches. But how does the house—a gift in their family history—that haunts the protagonist Danny and a painting that hangs in this very house, affect the lives of the characters? The Dutch House would be what I would call an all-consuming novel.,I knew the minute the book ended that I would read this story again in my lifetime. It invaded my waking hours and sleep, left me crying for a good while. The following week, I ordered every Ann Patchett book I could get my hands on. If you are short of leisure time and you ask me for one good book to read, this is the novel I will press into your hands.
Buy on Amazon In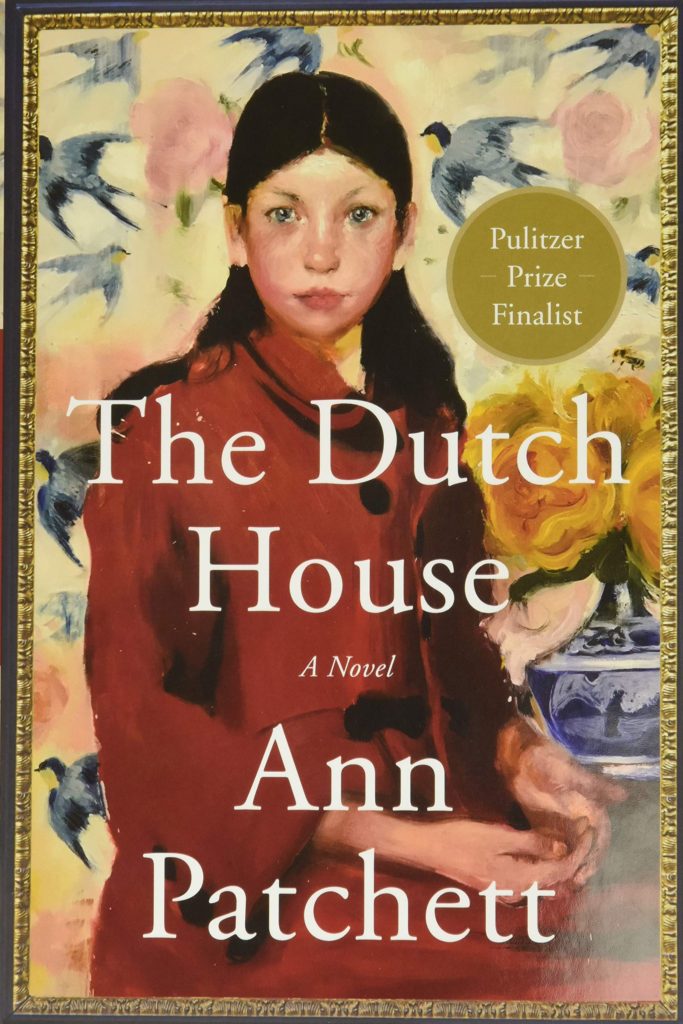 12. The Other Bennet Sister by Janice Hadlow (2020)
Oh Mary! The Other Bennet Sister is the story of the oft overlooked Bennet sister, Mary. Hadlow is a genius. She writes in the same vein of Austen, and gives us much to sink our teeth into. Mary, who is always admonished by her mother, neglected by her father in spite of their common interests, and disregarded by her sisters who already have their bosom pairs (Jane-Lizzy, Kitty-Lydia), is lonely, friendless, plain, and unmarried (hence without a house). I loved how Mary was the star of The Other Bennet Sister, and none of the other glowing Austen characters steal her thunder. Mary's love of books, unlikely suitors and crushes, falling in and out of love, spectacle purchases, blossoming camaraderie with her aunt, picnics—every event that transpired in her life brought me such joy. Hadlow's Mary is prejudiced, both with people and the genres she reads. But she is an intelligent woman, not a stubborn recluse, who knows how to reflect and discover the best in her. I could see Elizabeth in a whole new perspective through Mary's eyes. Most of all, this is a book that'll warm your heart. You will definitely follow up your next re-read of Pride and Prejudice with Mary Bennett's story. (I had to read P&P again because Hadlow made me miss the Bennet family so much, in a good way).
Buy on Amazon In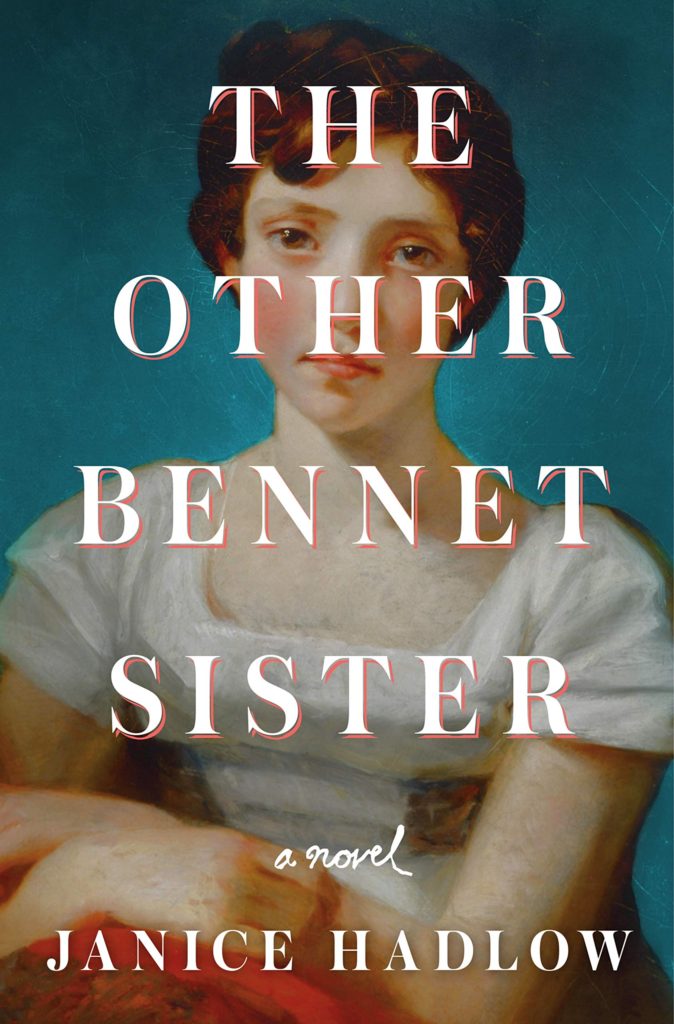 13. Magpie Murders by Anthony Horowitz (2016)
This one's for cozy night reading wrapped in warm shawls. An editor who is reading the latest manuscript of a best-selling crime writer (whom she hates, but needs for the survival of the publishing house), begins to see parallels with the real world and the happenings in the fictional sleepy English town where the story is set. I love these story-within-a-story kind of books (Publishing gods, more of these please?). There's murder, gossip, cliffhangers and enough to make you don your own detective hat and solve the mystery (mysteries?). I did not expect to love this book (I picked it up as a distraction), but I so did. It is very good.
Buy on Amazon In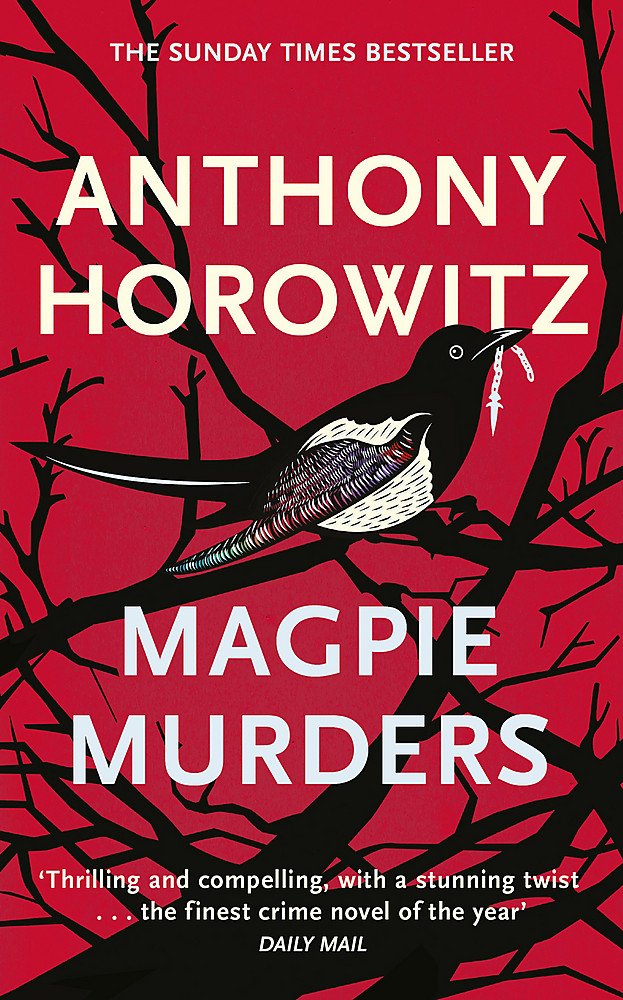 Also Read : My cozy autumn reading list
14. Station Eleven by Emily St John Mandel (2014)
If I could go back in time and convince my past self to pick up Station Eleven sooner, I would. Every page was a treat in a quietly unsettling dystopian way. (More eerie because I read it in a pandemic!). I went into the novel knowing very little of what it was about—other than the fact that everybody who read it loved it, and that it is dystopian—and I think that's the best way forward to read Station Eleven. Pick it up without lingering on the blurbs; there's the civilization at the edge of collapse, a Prophet, airports, a travelling troupe, comic books and lots of Shakespeare. If none of this sounds exciting to you, fear not, this book will still be the one for you. It is elegiac, and absolutely intoxicating. It tore my heart that I could not read the novel in a single stretch hiding in a cocoon, away from real life and its responsibilities. PS: There's a TV adaptation too.
I hope to read all of Emily St John Mandel's books, which I hear are often cross referenced. Ah the joy of finding easter eggs in books! For the enthusiastic readers—her 2022 novel Sea of Tranquility is a wow book too; different from Station Eleven but wonderful.
Buy on Amazon In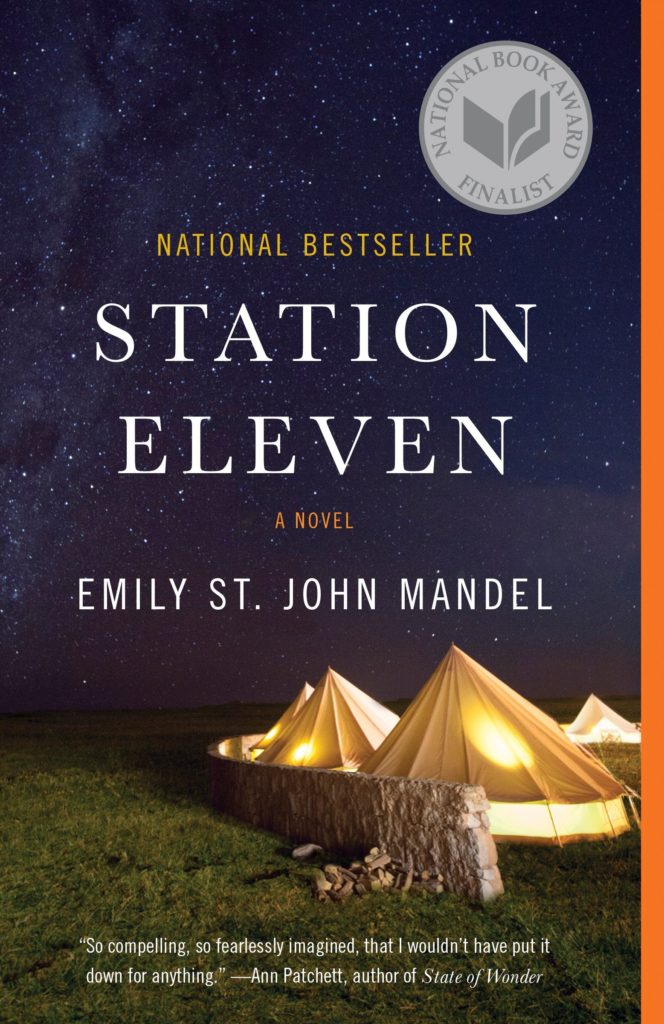 15. Matrix by Lauren Groff (2021)
Gorgeous, gorgeous sentences! I kept Matrix for December—always a good idea to end the year with a book you are sure you'll enjoy. I loved the novel (no surprise!), loosely inspired by the 12th century poet Marie de France, most for the lyrical, stunning sentences and also for the savage female ambitions, ecstatic visions and secret poetry. Teenager Marie—unattractive, too tall, of a bastardly royal heritage—is cast out of the French royal court and sent to an impoverished English abbey to be its prioress. She soon becomes the leader they've been waiting for, holding the reigns tight at the helm, instructing her growing group of nuns to lay the foundation of a self-sustaining abbey. The starving nuns welcome their new fulfilling lives dictated by faith and beliefs while Marie flags off building projects, peers over building plans, banishes men in her community, knocks off possible spiritual adversaries, writes poetry, eats peaches, soaks herself in supernatural visions, charges over riots, and escalates herself to a blasphemous stature. Years move fast in this book and Marie's fame reaches the remote lands, for better or for worse.
Buy on Amazon In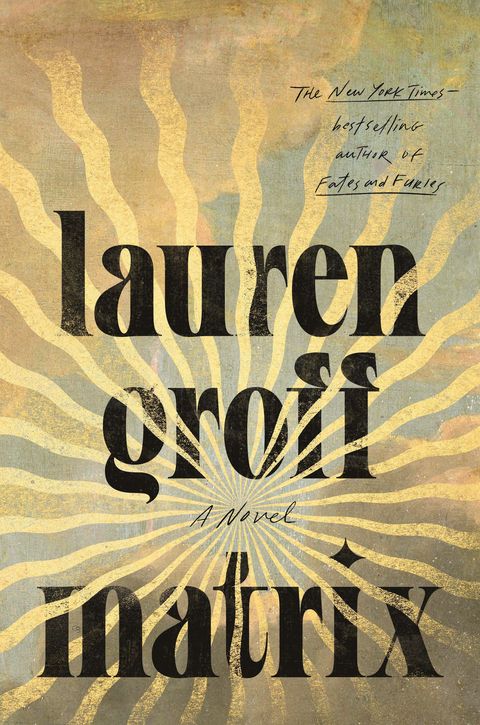 Also Read : A Victorian crime novel with pickled babies and Irish folklore
Honourable mentions:
I did a fair share of re-reading last year. Other than the usual suspects like Donna Tartt's The Secret History and Jane Austen's Pride and Prejudice, I was pleasantly surprised to find that the Amulet series by Kazu Kibuishi is still as fantastic as I remember it from my first read. It was an absolute joy to revisit this adventurous, imaginative world of curses, magical stones and stone keepers and I cannot wait for the concluding book. Excellent Women by Barbara Pym for keeping alive the love of tea, and gossip. Plain Bad Heroines by Emily M Danforth for the best atmospheric murders and queer love that'll have you looking over your shoulder for yellow jackets, Mrs. March by Virginia Feito for the paranoia of the female mind, Three Daughters of Eve by Elif Shafak for the hours I spent thinking about god, atheism and the idea of home. The Inheritance Games by Jennnifer Lynn Barnes was the YA Knive's Out, more fast paced but with puzzles. The Tokyo Zodiac Murders by Soji Shimada, translated by Shika MacKenzie and Ross MacKenzie which I read with my bookclub (@thesatchelbookclub) had the most unexpected and OH MY GOD climax ever.
The best books of 2021- tattooed men who steal your heart, ghosts, murders, Instagram parties, priests and nuns Click To Tweet
If you like this post of 15 best books of2021, Pin it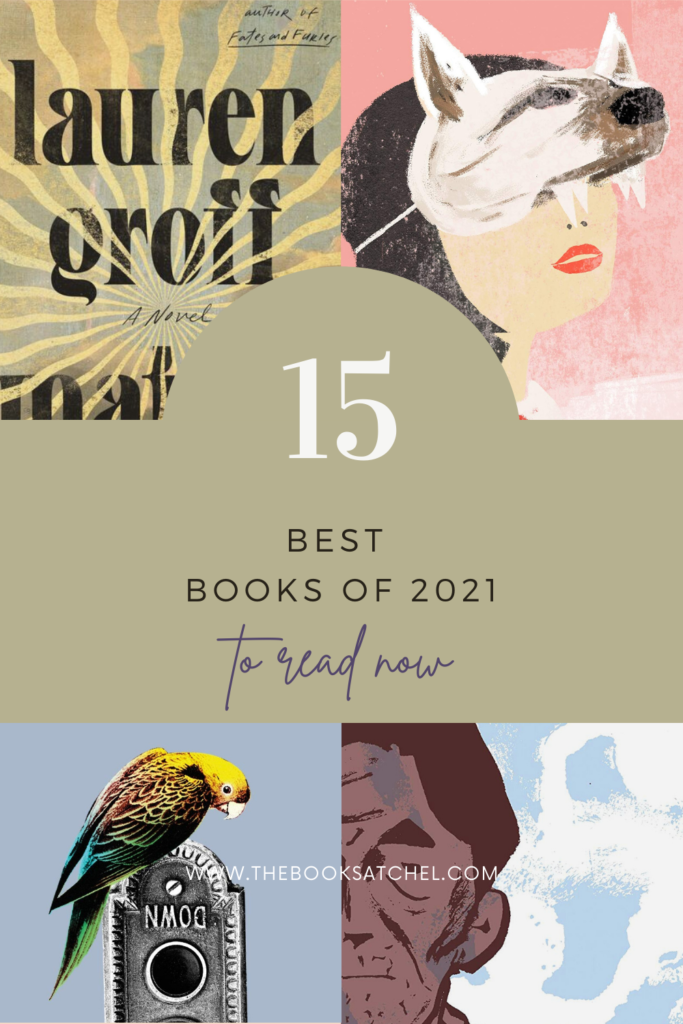 YOU MIGHT ALSO LIKE
Best books of 2020 (Part 1,Part 2)
10 Delicious book covers from India in 2020
10 beautiful book blogs to follow