VW ID.4 GTX and ID.5 GTX updates with red and black themes, more standard hardware
Volkswagen has updated its ID.4 GTX and ID.5 GTX models with many new standard hardware.
The most important update is the standard inclusion of Design and Convenience equipment packages, which used to be additional applications. These packages include climate-friendly windshields, heated front seats, interchangeable center console, toned side and rear windows, two USB-C ports and an Air Care Climatronic cooling system with active combined filter, stationary air conditioning and two-zone temperature control.
The ID.4 GTX and ID.5 GTX cabins have also been upgraded several times. For example, the dashboard and door finish are now finished in black, and different red accents are everywhere. Consumers can also choose additional premium sports seats with red seams, tubes and logos.
Also read: Volkswagen ID.5 scored the highest possible score for driver assistance technologies in Europe
As for the exterior of the two SUVs, they have a black roof strip, C-column, wing mirrors and a diffuser. There are also black 21-inch wheels.
Volkswagen has confirmed that all of its IDs are moving forward. The models release a GTX version and the black and red accents will be on all of them.
No mechanical changes were made to the updated ID.4 GTX and ID.5 GTX data. Thus, both are 295 hp. (220 kW) and 339 pound feet (460 Nm) of combined torque motors to deliver torque. Both models reach speeds of 180 km / h (112 miles) and are capable of towing up to 1,400 kg (3,086 lbs). The basis of both models is a 77 kW / h high-voltage battery that can be charged from 5 to 80% in 36 minutes. The ID.4 GTX can travel up to 500 km (311 miles) in the WLTP cycle, while the ID.5 GTX has a range of 512 km (318 miles).
Sales of updated models have begun in Germany. Prices for the ID.4 GTX start at 53,255 euros ($ 55,728), while the ID.5 GTX starts at 56,455 euros ($ 59,077).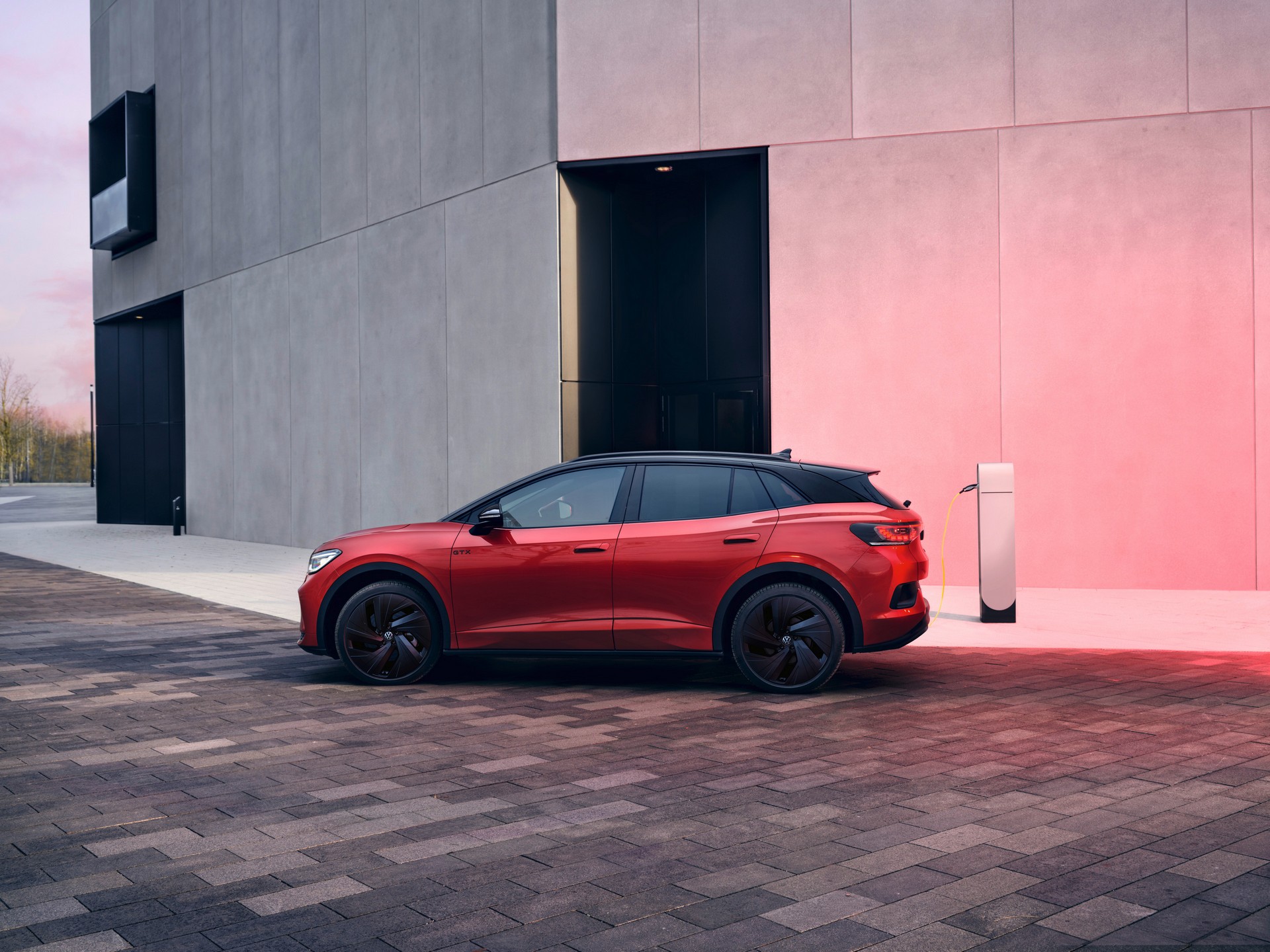 PHOTO GALLERY
more photos …