The owner of the BMW X6 threw his SUV worth 1.3 million rupees into the river
A Bangalore man has lost his mother in a BMW X6 crash into the Cover River.
A Bangalore man has reportedly dumped a BMW X6 worth Rs 1.3 crore into the Kaveri River in Srirangapatna. The owner of the SUV was shocked a month after his death. Fishermen and villagers were shocked to see a red car in the middle of the river. The incident took place, thinking that there might be people in the car, and immediately contacted the local police.
The owner was identified by the registration number of the BMW X6
The BMW X6 was released from the water tank after it was determined that there were no passengers in the car. Law enforcement officers identified the owner's information through the license plate of the car. The SUV belonged to a man living in the Mahalakshmi district of Bangalore. The owner of the car was summoned to the local police station in Srirangapatna for questioning. However, the man was found to be disorderly and made incomprehensible statements to the police. Law enforcement then contacted family members of the host. The man was said to be depressed over the death of his mother. He threw his car into the river to help get out of grief.
A police officer at the station told the media that the man was upset and confused. It is said that the owner of the house even told the police that he hid his car under water and that someone was chasing him to kill him. None of his statements were meaningless. The officer's family then told the officer that he was depressed after his mother's death and that he had driven the car into the river out of grief.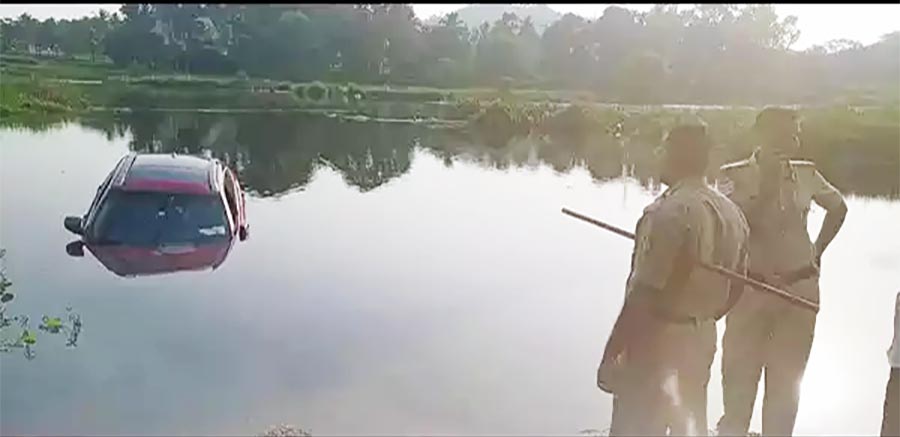 After the police filed a complaint, the police decided not to file any complaints about the homeowner's mental health. The BMW X6 was towed from the river to Bangalore. Meanwhile, the owner was admitted to the National Institute of Mental Health and Neurology (NIMHANS) after the incident.
Connect our official telegram channel Get the latest updates for free and follow us Google News is here.