Thanks to the electric Fiat 500 inductive charging, the battery runs at full speed without running out.
Stellantis' work on the prospects of driving continues on the experimental track "Arena del Futuro", where inductive charging is being tested. The automaker has announced that it has achieved the same level of efficiency as fast charging stations.
In fact, Stellantis said the electric Fiat 500 was able to travel at highway speeds without using the energy stored in its batteries. Tests on the intensity of the magnetic field have shown that it can do this without affecting the driver.
This is great, as it means that the range of electric vehicles on highways with inductive charging technology can be effectively unlimited. Stellantis works with several partners on this technology.
Read more: Stellantis opens 0.6-mile test highway, which charges wirelessly while driving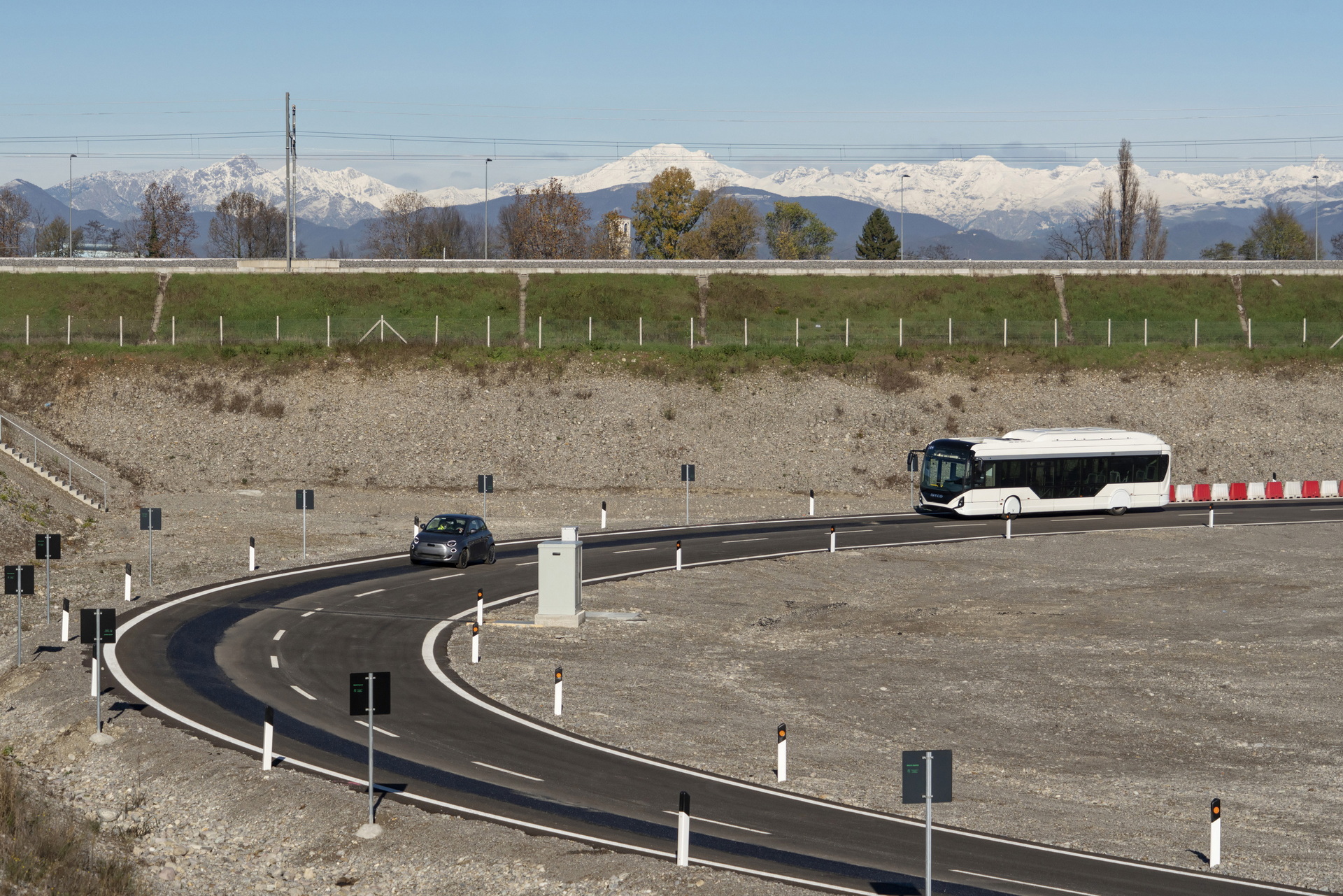 The test plant in Chiari, Italy, uses a system of coils under the asphalt, which, when equipped with a special receiver, transfers energy directly to cars, buses and trucks. This energy goes directly from the road to the electric motors, which allows them to control the battery without discharging.
Arena del Futuro uses direct current (DC) to reduce power losses during the energy distribution process. It also allows road builders to use thin cables made of aluminum instead of copper, which is cheaper and easier. The car manufacturer also promises that there are no exposed cables, which means that people are safe to drive on roads equipped with this technology, regardless of the electric field.
"Our long-term strategic plan, Dare Forward 2030, is based on delivering 'the most advanced mobility freedom' to all, and this project is at the heart of the direction we are leading as a company," said Anne-Liz Richard, Head of Stellantis Global Electronic Mobility Business. "These joint projects are exciting steps that work to extend battery life, reduce range anxiety, increase energy efficiency, reduce battery size, and improve excellent performance, weight, and cost."