Leaders of Tesla, Honda and Waymo report accidents involving NHTSA automated driving systems.
Companies such as Tesla, Honda, Waymo, General Motors, Hyundai, Ford and Cruise have reported accidents involving automated driving systems to the National Highway Traffic Safety Administration (NHTSA) since last July.
In June 2021, the NHTSA issued an order requiring manufacturers and operators of vehicles with SAE Level 2 Advanced Driver Assistance System (ADAS) to report, as well as manufacturers and operators of vehicles with SAE Level 3-5 Automated Driving Systems (ADS). accidents.
The data show that 367 accidents involving vehicles with the ADAS system have been reported. Tesla reported the vast majority of these accidents, 273. Honda 90, Subaru 10, Ford five, Toyota four, BMW three and GM two. APTIV, Hyundai, Lucid, Porsche and VW each registered one accident.
Read more: Tesla's autopilot causes more accidents than other ADAS systems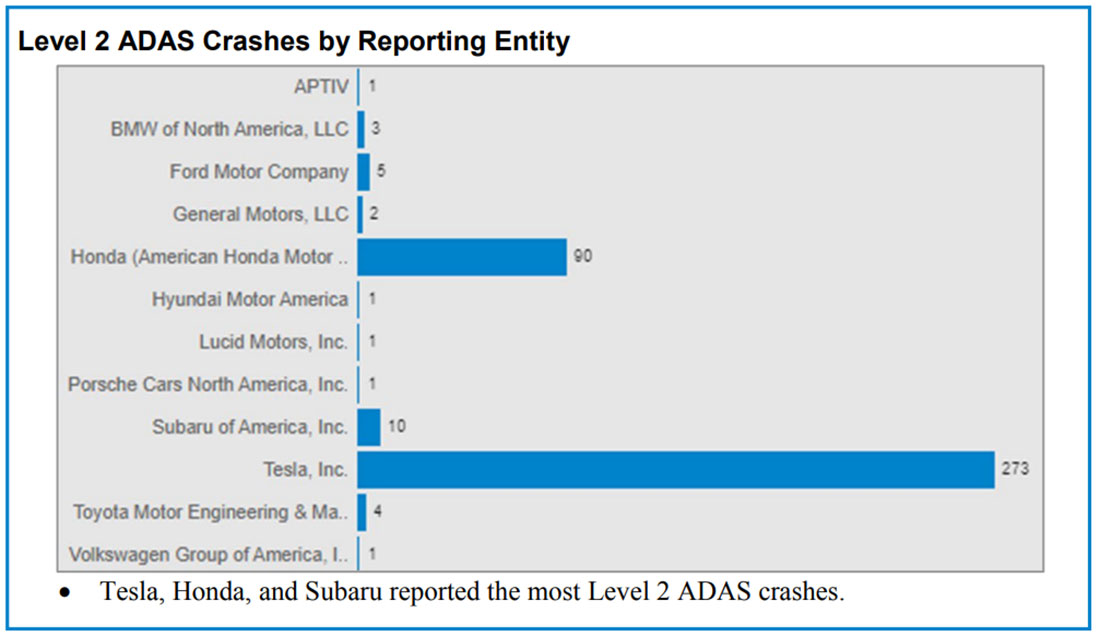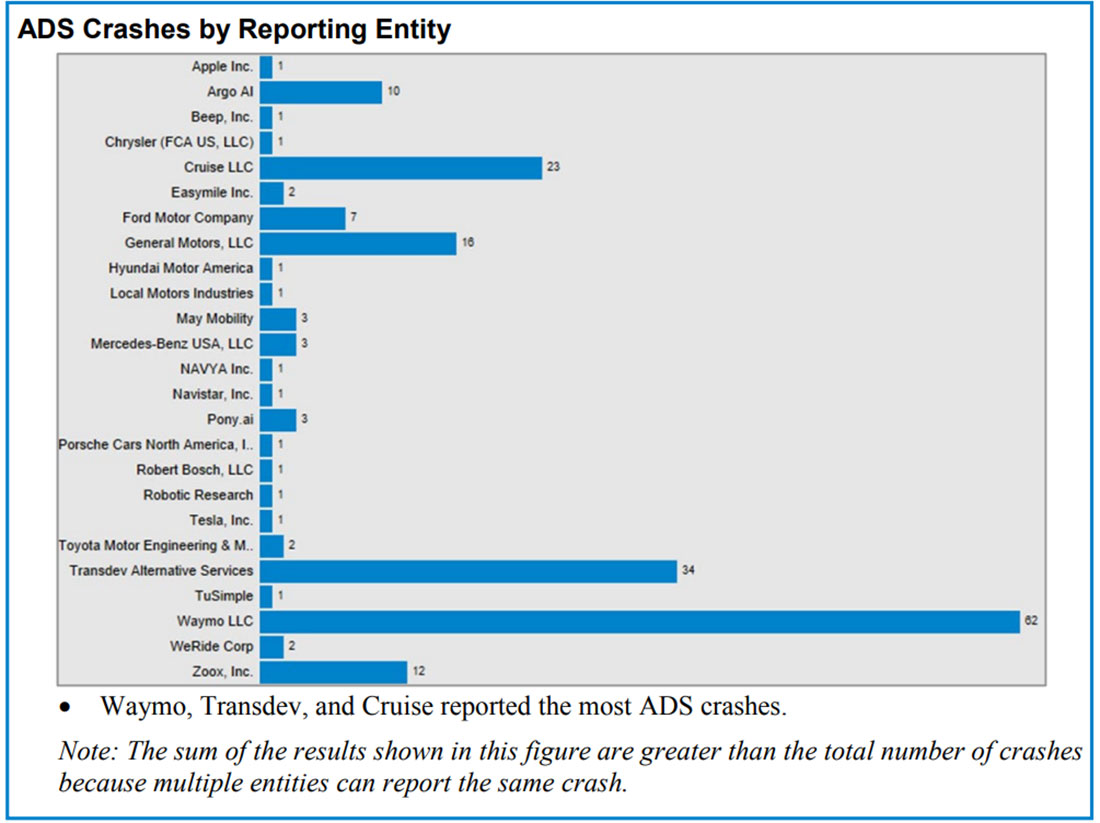 Serious injuries or deaths occurred in 11 of the 98 accidents in which the carmaker reported injuries. The vast majority of accident reports submitted to the NHTSA did not provide information on injuries. The report also shows that 116 of the ADAS Level 2 collisions occurred with another vehicle.
Of the 367 reported accidents, 125 occurred in California, which is not surprising given the popularity of Tesla models in the state.
Since July 2021, a total of 130 accidents have been registered for vehicles with Level 3-5 automated driving systems, the vast majority of which are test vehicles developing these advanced systems. Of the crashes, 62 belonged to Waymo, followed by Transdev Alternative Services with 34 crashes, Cruise with 23 crashes, General Motors with 16 crashes and Zoom with 12 crashes. Other automakers and technology companies have reported accidents, including Apple, Argo AI, Beep, FCA, Ford, Hyundai, May Mobility, Local Motors Industries, Mercedes-Benz, Pony.ai, Porsche, Rober Bosch, Tesla, Toyota, TuSimple and WeRide Corp. .
He was injured in 22 road accidents, only one of them was seriously injured. Of the ADS accidents, 108 involved another vehicle, and 90 occurred in California.