Colcata police have deployed 226 Tata Nexon EVs to their fleet
The Colcata police will oversee the electrification process by introducing a 226 Tata Nexon EV into their official fleet. Not only electric cars, but they also have 200 sets of electric converters to convert existing two-wheeled vehicles into electric bicycles. This is a great way to develop an economical solution to the problem of vehicle pollution. Mass adoption of EVs may take place through post-market EV conversion kits and hybrid power chains until the full transition to EVs is possible due to price constraints.
You may like: Tata's first electric car was born 4 years before Nexon Electric – did you know?
You may like: Tata Safari Vs Tata Nexon EV Drag Race – diesel engine and electric motor
Colcata police rented a 226 Tata Nexon EV
The West Bengal government has allocated Rs 8.82 crore to Calcutta police for leasing 226 Tata Nexon EVs for 8 years. This is done for the permanent production of diesel vehicles in the fleet of more than 15 years. It can be determined that disposing of old diesel cars and buying new ones is still a costly exercise, so renting an EV and converting existing motorcycles with later EV conversion kits seems like a great solution for now.
You may like: Tata CURVV vs Nexon EV – Technical characteristics, design comparison
To do this, the Calcutta Police Department contacted GoGoa1, India's leading EV conversion company. They supply RTO-approved EV kits that can be easily installed on older bikes to make them electric. This technology has the potential to help switch from IC motors to electricity before it becomes economically viable with increased volume. Many new players have appeared on the EV scene with unique solutions that offer affordable solutions for the transition to electrified mobility solutions.
You may like: Tata Nexon EV travels from Delhi to Spiti for only 2,000 rupees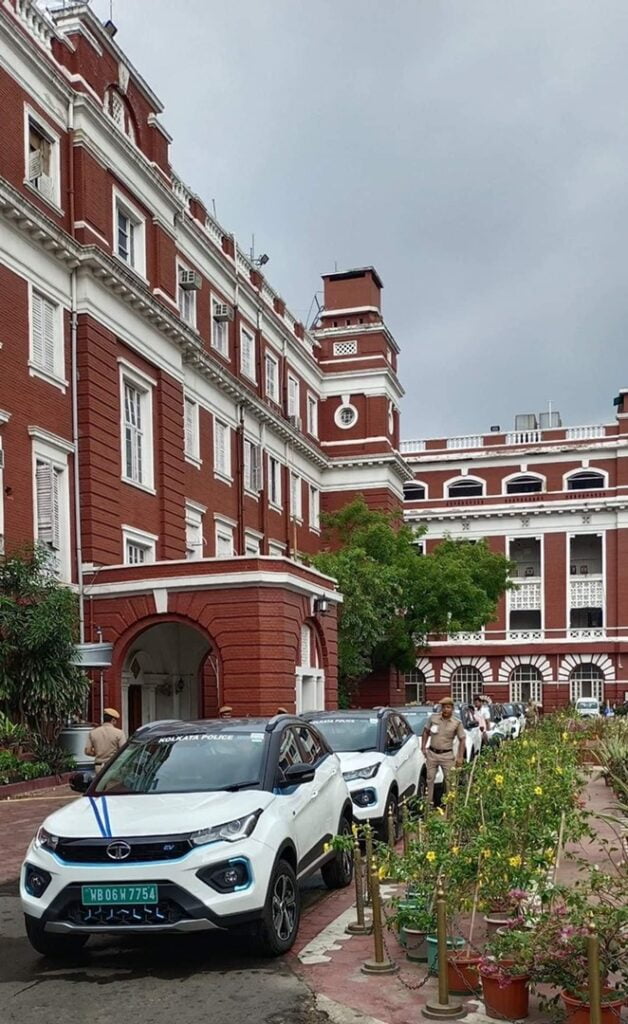 Such initiatives by government agencies, as well as subsidies provided by the state and central governments, may be a necessary incentive for the widespread adoption of electric vehicles. However, re-equipping existing vehicles with electrical kits may be a way to bridge the gap between switching to mass EV products. It should be noted that the charging infrastructure will also take time to develop and expand to key parts of the country.
Connect our official telegram channel Get the latest updates for free and follow us Google News is here.