6 best bomb-proof vehicles in the world
Want to know what cars the world's VIPs drive? Not only your ordinary movie stars, but also the heads of state and leaders of the most powerful countries in the world ride in specially designed cars that are protected from any unexpected attacks.
If safety is a priority, carrying a proper weapon is something you can't do without. For VIPs around the world, car manufacturers bullets, bombs, etc. cars with impenetrable bodies. Automakers have been building such armored, bomb-protected cars for a long time. This is a market that is beyond the reach of ordinary people, but it is certainly a large sector that is growing year by year. The annual growth rate of armored vehicles is expected to reach 21.97 billion dollars by 2026.
Although armored vehicles are popular with VIPs in various fields, these days their popularity has grown even among ordinary people. If you have unlimited money in your bank, you can show yourself in one of the bomb-protected cars.
Levels of ballistic protection
Not all armored vehicles provide the same level of protection. The level of ballistic protection is mainly a measure of the size of the shield that comes with the armored vehicle. The scale that is usually performed is called the European Standardization Committee EN 1063 standard, which has 7 levels. BR1 – BR7.
B1 and B2 – 9 mm bullet protection
B3 and B4 – Resists pistol attacks such as .357 Magnum (B3) or .44 Magnum (B4) and sports rifles.
B5 – Vehicles with B5 level tanks have a steel thickness of about 7.5 mm and can withstand AK-47 bullets.
B6 – This level of security protects you from even bullets piercing the armor.
B7 – B7 is the highest level of safety that can stop even sniper rifles from piercing the armor. You can get a B7 protection level on most civilian vehicles. There is also B7 + level protection for special purpose vehicles used for patrols in high-risk war zones and for other government purposes.
In this article we have a list of the 6 best armored vehicles in the world that you can read.
Mercedes-Maybach S650 Guard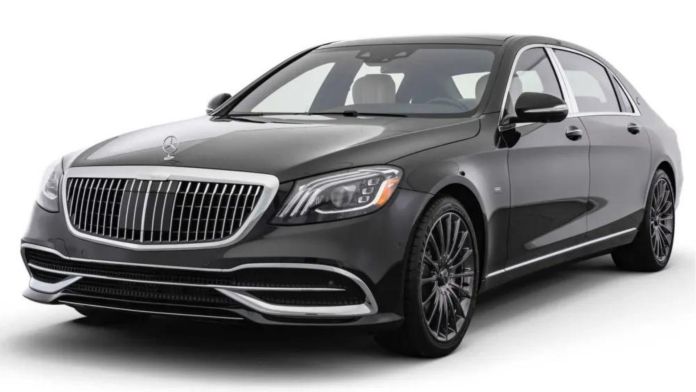 The S 650 Guard has a B7 + armor rating and a 2010 explosion-proof vehicle rating. The body and windshield of the car are reinforced and can protect you from explosives and bullets piercing the armor. The Maybach is powered by a 6.0-liter twin-turbo V12 engine that can push the car to a maximum speed of 190 km / h and reach a speed of 0 to 100 km / h in just 4.7 seconds.
Mercedes built Maybach to stand 2 meters from the 15 kg TNT explosion. The windows are covered with polycarbonate on the inside and are 4 inches thick. Even the underside of the car is protected from bombs. The car windows are four inches thick and have a polycarbonate coating on the inside. An emergency fresh air system is installed for situations involving toxic gases or strong fumes.
There are Michelin PAX Run Flat tires for Maybach tires, which can travel about 30 km even after the tires burst. A self-closing fuel tank, similar to the fuel tanks of Boeing AH-64 Apache helicopters, has a built-in fire extinguisher.
Prime Minister Narendra Modi's special defense team has added a Mercedes Maybach S 650 Guard to its official convoy.
Estimated price: Rs 12 Crore
Jaguar XJ Sentinel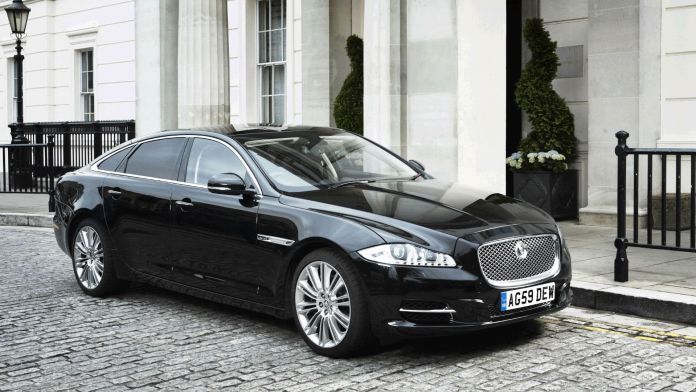 Prime Ministers of the United Kingdom usually use the Jaguar XJ Sentinel, especially its long-wheel-drive version. The XJ Sentinel comes with a number of advanced features such as night vision, titanium body and flat tires. Like the Maybach Pullman, The Sentinel can withstand high explosions at close range and protect passengers from sniper and grenade attacks.
The Sentinel is powered by a 385-horsepower V-8 engine, which is mated to a six-speed automatic transmission that drives the car in 0.200 km / h in 9.2 seconds. Although it is very similar to the unarmored versions of the XJ, Jaguar has reinforced The Sentinel with improved suspension, larger brakes and flat tires to overcome the extra weight. vehicle body weight.
Estimated cost: Rs 3.47 crore
Cadillac One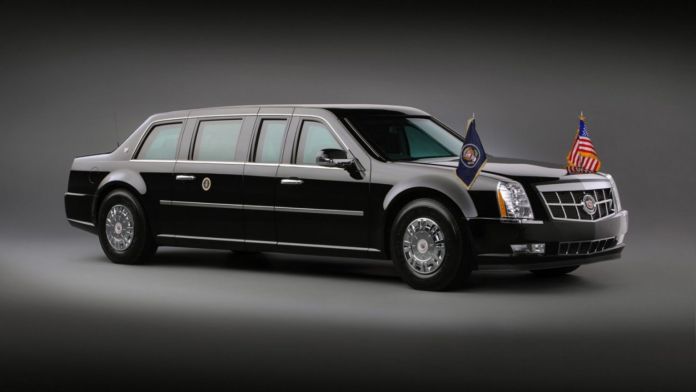 In the United States, the Cadillac One or The Beast is a presidential car. It is clear that this is an armored vehicle, which makes us suspicious of all security measures. There are many high-level opportunities in the secret service, given the security of the President. Of all the cars used by world leaders, the Cadillac One ranks firstArt in terms of armored defense.
The beast has a military armored body, bulletproof windows, specially designed reinforced chassis, Kevlar-reinforced tires, strong night vision capable of walking at night without any light, and firepower such as a shotgun and a predator. gas cannon.
Under the hood of the Cadillac One with 1800 kg of armor, there is a Duramax 6.6-liter V8-powered diesel engine. It can reach a maximum speed of 160 km / h with four good wheels and can travel at a speed of 80 km / h even when all 4 wheels burst.
Estimated cost: 2.28 million rupees
BMW 760Li high security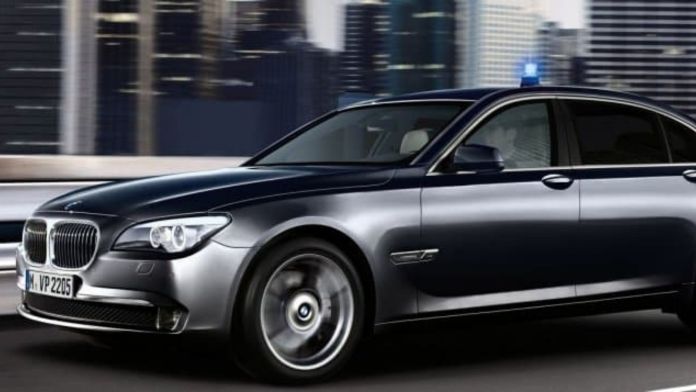 760Li High Security is one of the first armored models based on the BMW 7 series, certified with VR7 level protection. BMW has strengthened the car's suspension, chassis and shock absorbers to compensate for the increase in body weight from additional steel. The car body, doors, roof, front legs and the partition wall between the passenger and cargo compartments are also covered with a protective tank.
The BMW 760Li is powered by a 6.0-liter 12-cylinder V12 engine mated to an 8-speed automatic transmission. It only takes 6.2 seconds to reach a speed of 0 to 100 km / h. Like high-safety vehicles, this vehicle has exploded tires, a special underlayment, an intercom system with hidden microphones, alarms, fire extinguishers, temperature sensors and automatic ventilation shut-off. gas attack protection system.
In addition, there are two machine guns in the center console. Due to the level of security offered, BMW has limited access to this model to exclusive customers who provide smart consulting, sales and service. These vehicles require specially trained technicians to provide service support.
Estimated cost: 8.7 million rupees
Range Rover Sentinel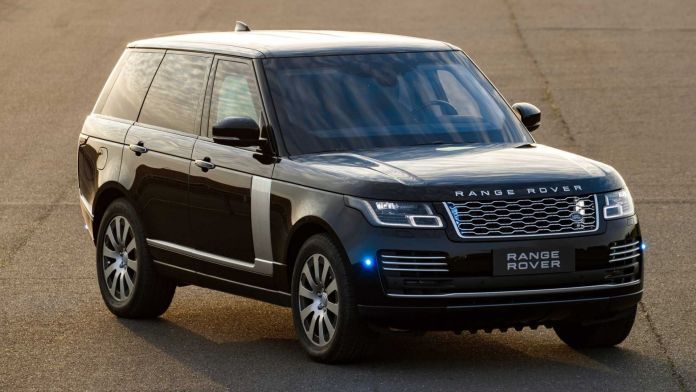 Range Rover's Sentinel is an armored version of the brand's Autobiography model. It has VR8 level ballistic protection corresponding to BR6-7 level. It was built by the Special Vehicles Operating Division of the UK-based company SUV can even withstand DM51 explosions.
In addition to the high security capabilities offered by Sentinel's competitors in this sector, Range Rover's Sentinel also has a crisis emergency response system. Its underside is STANAG 4569 certified, which is the highest explosive weapon.
In addition to the improved chassis, suspension and brakes, the Sentinel also gets a 5.0-liter V8 petrol engine with 380 horsepower under the hood.
Estimated cost: 3.81 million rupees
Audi A8 L safety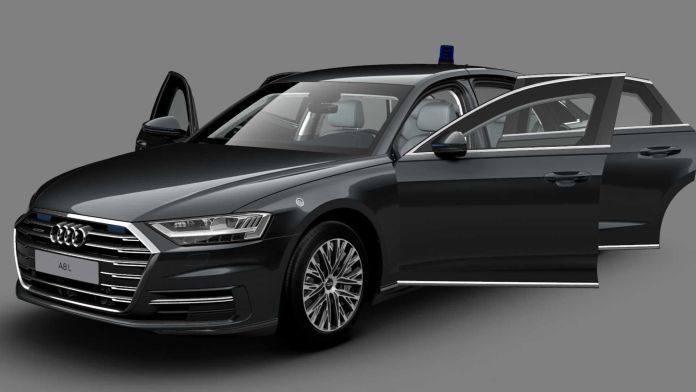 In 2020, Audi introduced the A8 L Security armored sedan with VR10-level ballistic protection, the design was similar to the standard A8, with a bomb-resistant steel body and a dynamic 563 hp. The 4.0-liter turbocharged V8 engine is powered by an 8-speed Tiptronic. give up.
A8 L Security takes 6.3 seconds to travel from 0 to 100 km per hour. It can travel at a speed of 80 km / h on completely flat tires for up to 80 km. Audi has also reduced the top speed from 250 km / h to 210 km / h set in the A8 standard.
Security features include an intercom system, fire extinguishing system, emergency exit system, fresh air system, etc. that can be connected outside the vehicle without opening windows and doors.
Estimated cost: 9.15 million rupees
Also read:
It depends