Amazing Middle grade Fantasy books
Nothing lifts me up after a dull day like an excellent middle grade fantasy. There's something about kids battling demons, slaying monsters, and facing conflicts (and also messing things up) that makes me feel happy. These adventures filled with conflict and a generous amount of magic give me hope every time I read them. Here are the best middle grade fantasy books to add to your reading list.
Best Middle grade Fantasy Books
I have enjoyed almost every middle grade fantasy book that I have read. Isn't that the best thing about children's books? They seldom go wrong. So it was a difficult task to choose a few middle grade books for this list. This is by no means an exhaustive list. There are so many amazing middle grade stories out there to name only a few. I am still reading some of the series mentioned and I've not included some of the popular titles that you might already be familiar with. Feel free to comment with your favourite midde grade fantasy books—one can never have enough of them!
1. The Train to Impossible Places by P. G. Bell
First up is a postal delivery train service run by trolls that magically appears in your living room when your parents are snoring in their bed. I was completely smitten by The Train to Impossible Places : A Cursed Delivery. It is a book I often recommend as a writer's book to understand how to plot and structure a good middle grade magical adventure. P.G. Bell writes a fast-paced adventure with friends, lies, ship ghosts, trolls, blonde polar bears, packages delivered in trains, a central spying agency and an intricately designed trollville. He keeps you turning the pages with those unpredictable twists, chuckling your way through the ride (A good, witty read always gets bonus points. Love it when fictional kids talk like kids, not adults in kid voices. I laughed until my sides hurt about the ceremony of licking the troll queen's behind. My lips are sealed. Read the book please).
When Suzy jumps onto the train to Impossible Places, she has no idea that she will be stealing a snow globe delivered to evil Lady Crepuscula, or trying to understand laws of motion using fuzzicks (which is physics but fuzzier), or diverting the train from its schedule into the mouths of the villain or visiting the Impossible Places. This was an absolute roller coaster of a train ride and I loved every minute of it.
To my delight, Book 2 The Great Brain Robbery which is just as witty, more adventurous with glorious villains, lots of new machine kinks, and of course packages to deliver. I did not realize how much I missed the characters—Stonker, Fletch and Suzy—of Book 1 until I began reading The Great Brain Robbery. There's more fuzzy physics to save the day and big clouds! In Book 3 Delivery to the Lost City, Suzy is entrusted with the task of returning an overdue library book to a lost city. Only that Suzy's parents got on board the train and the library book is magical, eating words at an alarming pace. I missed the trolls in Book 3 compared to the first two books, but did I tell you there are storms and frog armies?
2. Greenglass House by Kate Milford
If you know me, you already know that I LOVED the Greenglass house series and it is one of my most recommended books. I am also on a mission to read all Milford books (see this helpful guide) because wow she definitely knows how to write! Milford writes plucky dialogue, and she writes about the obscure and the mechanics in such an irresistible way—I would not read about knots or lock picking or canal systems with such enthusiasm if it was by another writer.
Greenglass House is set in a 200-year-old smuggler's inn run by Milo's hardworking parents. Milo is looking forward to the Christmas holidays when the inn is closed, but they have an unexpected barrage of guests who look very suspicious. It is a conmen's inn after all, so that shouldn't be a surprise. Milo and his friend Meddy try to solve a mystery by reimagining themselves as game characters. They unearth secrets in attics, murders, and betrayals. Greenglass House is one of the best middle grade books, perfect for a cold, wintry day. Did I mention there are storytelling sessions over a crackling fire? Yes! The multiple cups of hot chocolate in the book will keep you craving for one, so make sure you have a piping hot mug by your side before you begin the read.
The Greenglass universe is a whole world in which Milford has written several stories (Her other books outside the Greenglass universe are said to be darker; I found the Greenglass books super cozy, like giant hugs). In Ghosts of Greenglass House, evident from the name, we meet ghosts, singing choirs, folklore, pirates and tall stained glass windows. Many folklores and stories referenced in the books can be found in the The Rancoteur's Commonplace book. Milo becomes a side character in The Thief Knot where a group of kid detectives in a gated community try to solve a kidnapping. (There are clues in books and pirates in hiding!). You cannot go wrong with Greenglass House—pick it up please.
3. The Polar Bear Explorer's Club by Alex Bell
Alex Bell steals the crown for the best action-packed adventures. The first book, The Polar Bear Explorer's Club, follows adventurous Stella and her three fellow explorers—dear friend and healer Beanie, wolf whisperer Shay and magician Ethan—who are separated from their expedition to the snowy Icelands. (Stella is quite angry that the Polar Bear Explorer's Club does not accept girls as members in the first place). The children encounter frost fairies, and carnivorous cabbages (I loved these!). This is one of those books where you speed through and then cry 'Is it over already?'
Fear not. The series keep getting better. In Book 2 Explorers on Witch Mountain (or The Forbidden Expedition), Stella and team take a forbidden journey to the scary Witch Mountain from where nobody returns. My favourite so far, is Book 3 Explorers on Black Ice Bridge which had me at the edge of my seat when Stella and friends travel to find a spell book that could save Shay's life (which was endangered because of Stella) by crossing over the Black Bridge. They meet gargoyles, sea gremlins, squids, a Gentleman Flamingo—I don't want to spoil the book for you. But it'll have you high on adrenaline as Stella hops through dangers and secrets. I have two to go, Book 4 and 5—The Ocean Squid Explorer's Club and Explorers at Pirate Island—which I've kept for a rainy day where I desperately need a pick me up.
4. The Girl who Drank the Moon by Kelly Barnhill
I am at a loss for words to describe this stunner. It deviates from your usual middle grade books in not having a linear plot or a singular major conflict to solve. Rather it spreads in you like how hot tea spreads warmth on an unusually cold day, like how honey spreads on warm toast on a sunny day, like how the sunrise takes over the skies slowly and steadily. I was completely mesmerized by The Girl who Drank the Moon, with its village folk who sacrifice babies to the witch every year, a gentle witch in the forest Xan, a wise Swamp Monster Glerk, a Perfectly Tiny Dragon Fyrian, and a girl Luna whose locked magic leaks out. This story was hypnotic, dream-like, trance-like. All I wanted to do when it ended was to begin again from page one.
Also Read : The best literary newsletters to subscribe for free
 
5. Nevermoor by Jessica Townsend
Nevermoor : The Trials of Morrigan Crow was my best antidote to the pandemic blues. I found myself whole heartedly cheering this cursed girl who keeps writing apology letters for the 'bad luck' she brings to the residents of her town; who finds her way to a secret world Nevermoor and a new guardian (named Jupiter) and now, NOW, she has to join a magical school, participate in the deadly trials and be accepted by the Wondrous society who have been having second thoughts about her ever since they set eyes on her. The only small problem—she doesn't think she has the 'knack' for anything that'll make the Society accept her. The bigger problem—there's a bad guy and some shadows after her. Welcome to big hotels, rooms with scented vapours, parties, huge talking cats (a Magnificat if you may) and wondrous magic. The second book, Wundersmith, is my favourite in the series. The stakes are higher Wundersmith—the kids have to juggle school work and night bazaars. There are kidnappings and blackmails but also angels, and loyal friends—I could not put the book down. I enjoyed the third book too—Hollowpox—in which a strange illness turns infected magical Wunimals into vicious, animal-like Unnimals and Morrigan Crow has to save the world.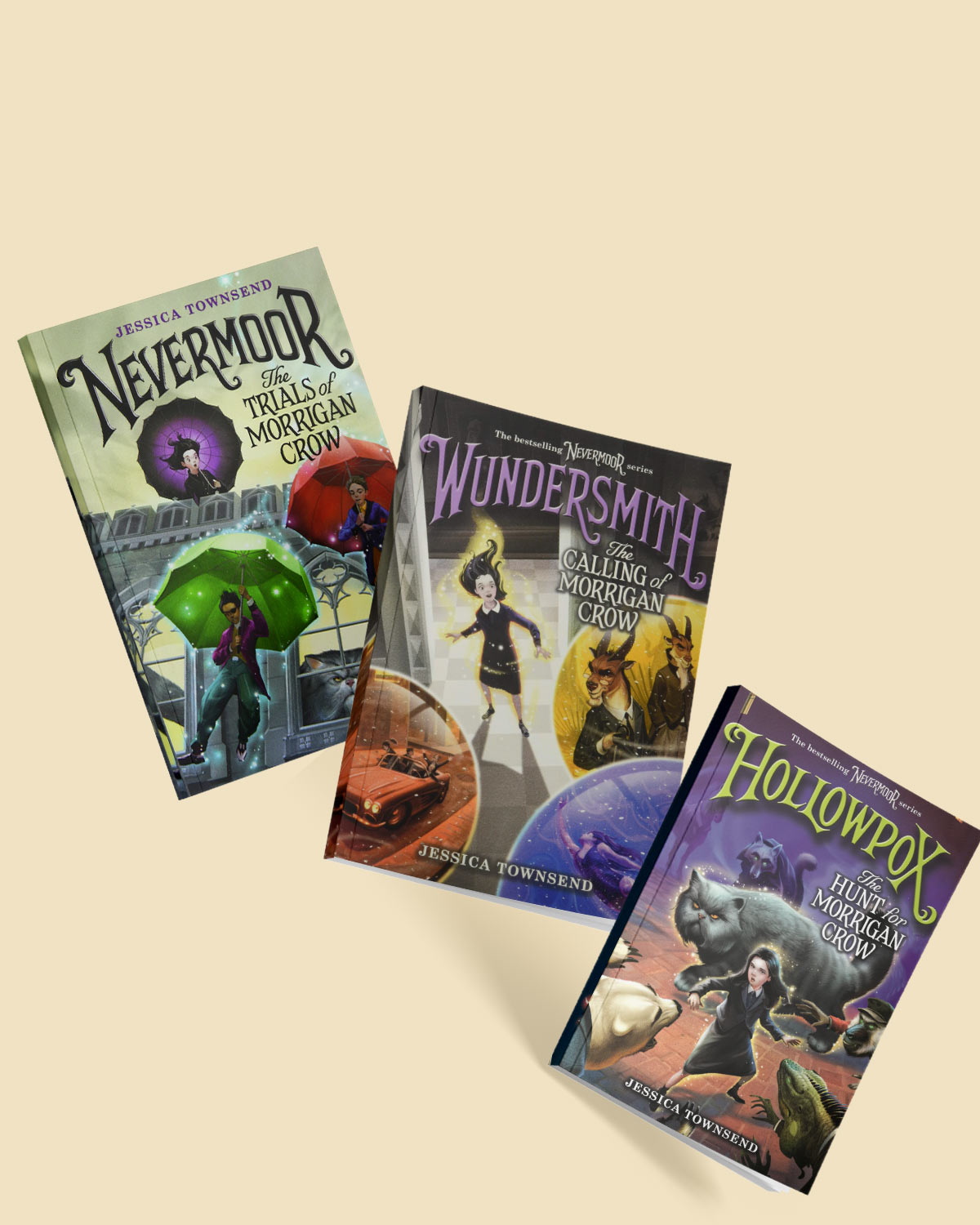 6. A Pinch of Magic by Michelle Harrison
A Pinch of Magic series is one of the best middle grade fantasy books. They are fast paced, and the characters are crafted so wonderfully that you keep turning pages, and run to read the next book when one is done. I absolutely adored the cursed Widdershin sisters who have to live on Crowstone with their Granny. If they go beyond, they will die by the next sunset. The sisters—prim and proper Fliss, adventurous Betty and hungry Charlie—inherit three magical objects but they want to break their curse and lead a normal life. This involves time travel, mending mistakes made centuries ago, ship wrecks, smugglers—what's not to love?
In Book 2 A Sprinkle of Sorcery, the sisters make a new friend, and are on the run from wisp catchers to an island that doesn't exist on any maps. Book 3 A Tangle of Spells is darker as the Widdershin sisters get tangled up with an enchanted town where everybody seems to be under a spell and there's an enchanted painting in a locked room. The series get better with every sequel; In A Tangle of Spells, the sisters have loud disagreements and differing opinions on magic and love. I loved how the girls grow (literally) in the series. They mature, commit stupid teen mistakes, get jealous of one another, and embark on dangerous missions. Harrison has a knack of creating characters that stay in your heart—I would do anything to go on an adventure with these three sisters. The fourth installment A Storm of Sisters is published in 2022, and you can bet it is one of my most anticipated books of the year.
7. The Ship of Shadows by Maria Kuzniar
Move over Pirates of the Carribean. Badass women on swashbuckling adventures are here. In The Ship of Shadows we follow Aleja joining the all-women crew of headed by Captain Quint who believes in the Robin Hood ideals of stealing from the rich. Welcome aboard to big libraries, shadows, resident ghosts, sword fighting lessons, kraken to slay, and lots of secrets. For those who loved The Ship of Shadows, there's an even more action-packed exciting sequel Secrets of the Stars which begins with a lesson of priorities—losing a mission because of being distracted by the cutest kitten.
Buy on Amazon In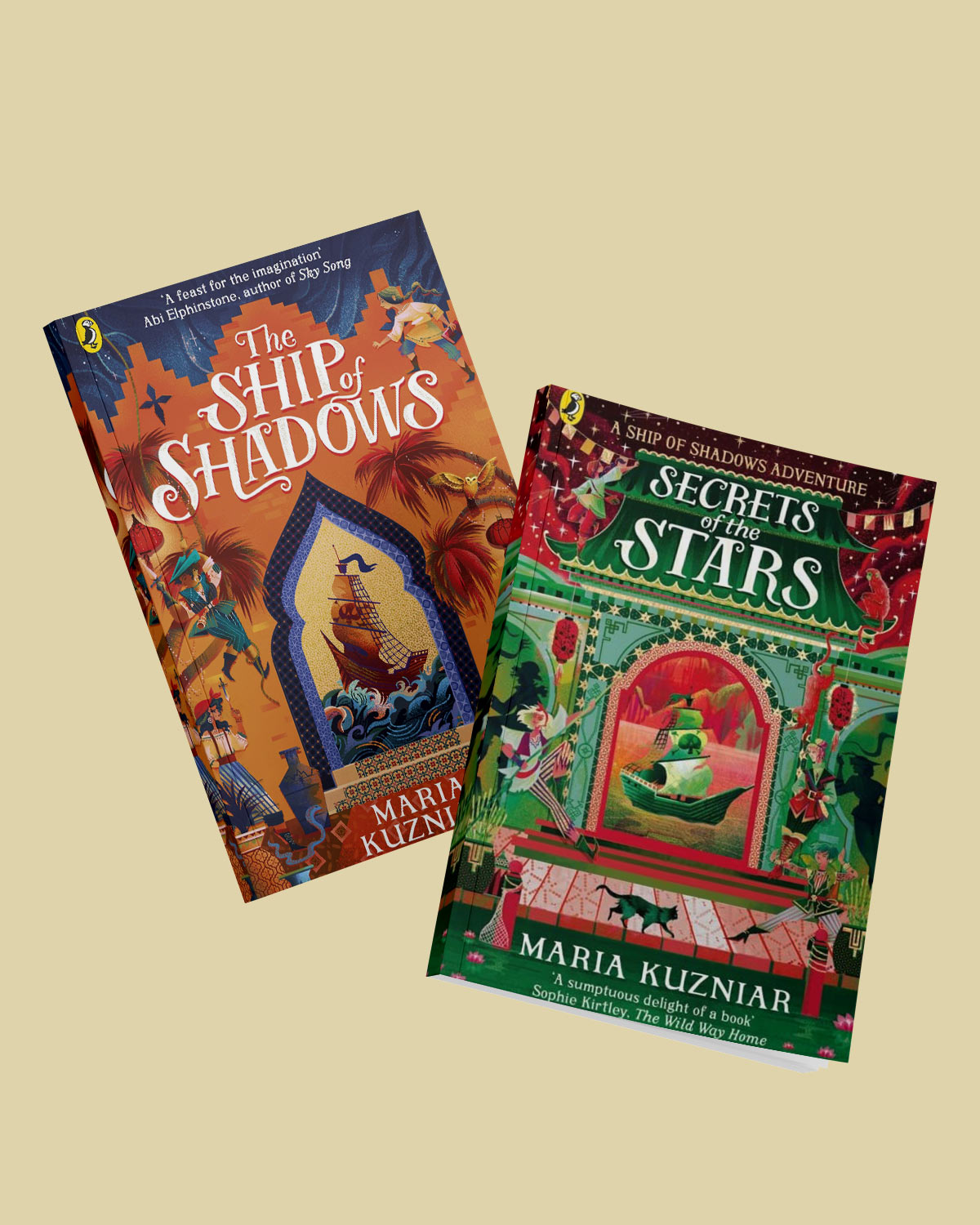 8. Wildwood by Colin Meloy
The Wildwood series by Colin Meloy, illustrated by Carson Ellis (stunning illustrations btw) is for the cozy book lovers. I was completely charmed by this middle grade adventure where Prue's baby brother is stolen by a murder of crows and Prue and her friend Curtis cycle deep into the forest on a rescue mission. Prue lives on the Outside, which is Portland, and the two friends cycle deep into the Impassable Wilderness that their parents used to warn them about, and meet mystical creatures, owls who love tea, coyotes, magical bridges and more. The sequel Under Wildwood, is darker and more delicious with a man trying to use children to get into the Impassable Wilderness, shapeshifters, moles, and pancake loving circus bears. Wildwood Imperium has secret rebel groups, exiled toymakers who try to reanimate a mechanical prince and political issues. I adored this cozy, charming adventure.
9. Tilly and the Book Wanderers by Anna James
This is the one of the best middle grade fantasy books for the bookworms who read with a flashlight way past their bed time. What if you could book wander into your favourite books and meet and talk with your favourite characters? I loved the imagination in this series. I wished the Pages and Co series existed when I was a child. Matilda 'Tilly' discovers that she is blessed with the skill of book wandering. And so can her friend Oskar. They visit the world of Alice in Wonderland, have long chats with Anne (Anne of Green Gables), but there is a villain who doesn't have their best interest at heart. I listened to this series on audio and absolutely loved them. If you love these book wandering adventures, you would also love the time Tilly and Oskar go to Paris and get lost in fairytales (Tilly and the Lost Fairytales), then go to America and meet up with Shakespeare (Tilly and the Map of Stories). I am yet to read the fourth book The Book Smugglers which has trains that run on imagination, poisoned copies of The Wizard of Oz and book smuggling.
10. Frostheart by Jamie Littler
Pick up Frostheart if you love well fleshed characters and you are willing to lose sleep over their safety. Frostheart is set in a world of strongholds dotted across the country and housing different cultures. Ash grows up on one of the strongholds with his grumpy yeti guardian Tobu. He discovers that he is a Song Weaver, which means he is blessed with the rare ability to connect with monsters (Leviathans) who live in the snow lands, through songs. But this kind of power is unstable and the monsters can connect with the Song Weaver and even control him. One day Ash saves the crew of the Frostheart, a sleigh of daring explorers, much to the dismay of the Fira stronghold. He is banished, but realizes he might have a chance at finding his lost parents. Littler knows how to craft relatable characters and break your heart. The Frostheart series is a trilogy (Escape from Aurora, Rise of the World Eater) and the characters keep getting finer and memorable.
11. The School for Good and Evil by Soman Chainani
Who doesn't love magical schools! Children are whisked away every year to the School of Good and the School of Evil to train to be storybook princesses/princes or fairytale villains. Gentle Sophie has trained all her life to be a princess while her friend Agatha with her witchy demeanour and pet cat has been the town's bet for the child who will enter the School of Evil that year. But the tables are turned when Sophie is dropped at the Evil school to learn about curses, and be nasty, while Agatha is dopped at the Good school to learn about animal communication, and being graceful, alongside princes and maidens. This one is a quick read, and the twists are plentiful. The Netflix adaptation is rumoured to be simply excellent. You might also be tempted because this is a six-book series, that I am hoping to make my way through, with more fairytale battles, curses, villains and trials; so that's a lot of hot cocoa and uninterrupted reading time (and magic!) that you'll be tied up with.
 
Also Read : The best literary podcasts
 
12. The Thief who Sang Storms by Sophie Anderson
Set in the brilliant world of Morovia, a broken-heart shaped island, The Thief who Sang Storms is a story of division and reconciliation. Morovia is divided; the humans live on one part of the island and the alkonosts or bird-people live in the other one. The reason for this division is a tidal wave that took away both the queens, and the alkonosts were blamed for being responsible for this tragedy. Linnet, unlike her father Nightingale, has not been able to sing magic. When her father is captured because of her fault, then she sets on a mission to unite the lands and rescue her father.
This is a beautiful story about prejudice, unity, and friendship. Linnet's journey through wrecks, swamps and more makes her understand that being without magic might not mean that she is powerless.
Buy on Amazon In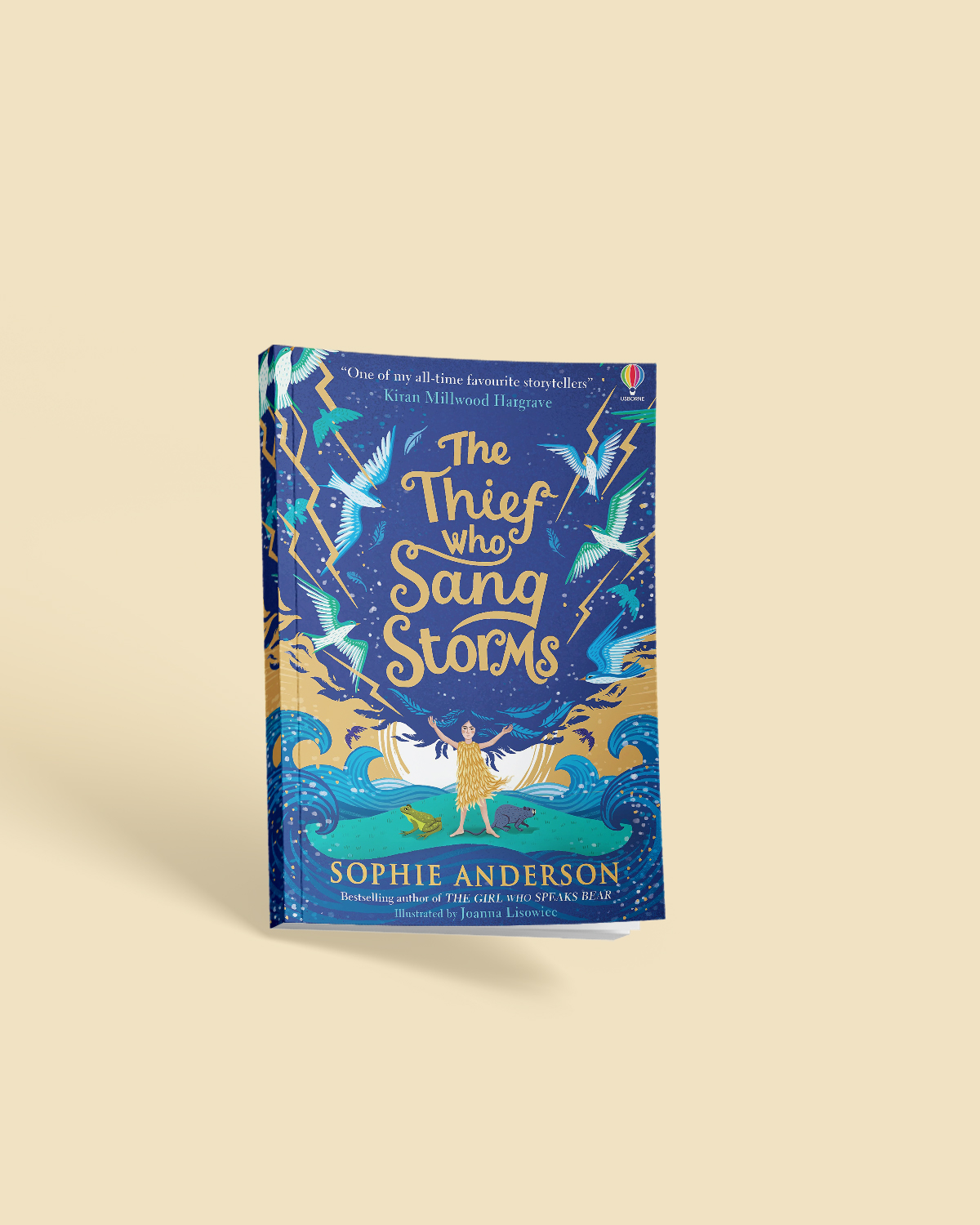 13. The Wizards of Once by Cressida Cowell
If you loved the How to Train your Dragon series by Cressida Cowell, or even if you didn't, you will love the story of born-enemies, a boy Wizard Xar—who hasn't found his magic yet—and a girl Warrior Wish—who loves a good adventure. When Xar's plan of capturing a Witch (who have been extinct for generations) to steal its magic goes wrong, there are dungeons, black magic and an evil Queen waiting for the duo. The illustrations are the cherry on top. I cannot wait to find out what adventures these two have in the sequels.
14. Coraline by Neil Gaiman
It took me a long time to choose Coraline over Gaiman's The Graveyard Book (where a boy is raised by ghosts). But at the end of the day, the grisly, dark, macabre Coraline with cats, button eyes, and other mother is what my nightmares are made of.
The best middle grade fantasy to read. Watch out for magical schools, tea with owls, witches, cursed sisters and trains run by trolls. Click To Tweet
 
Pin this book list of best middle grade fantasy books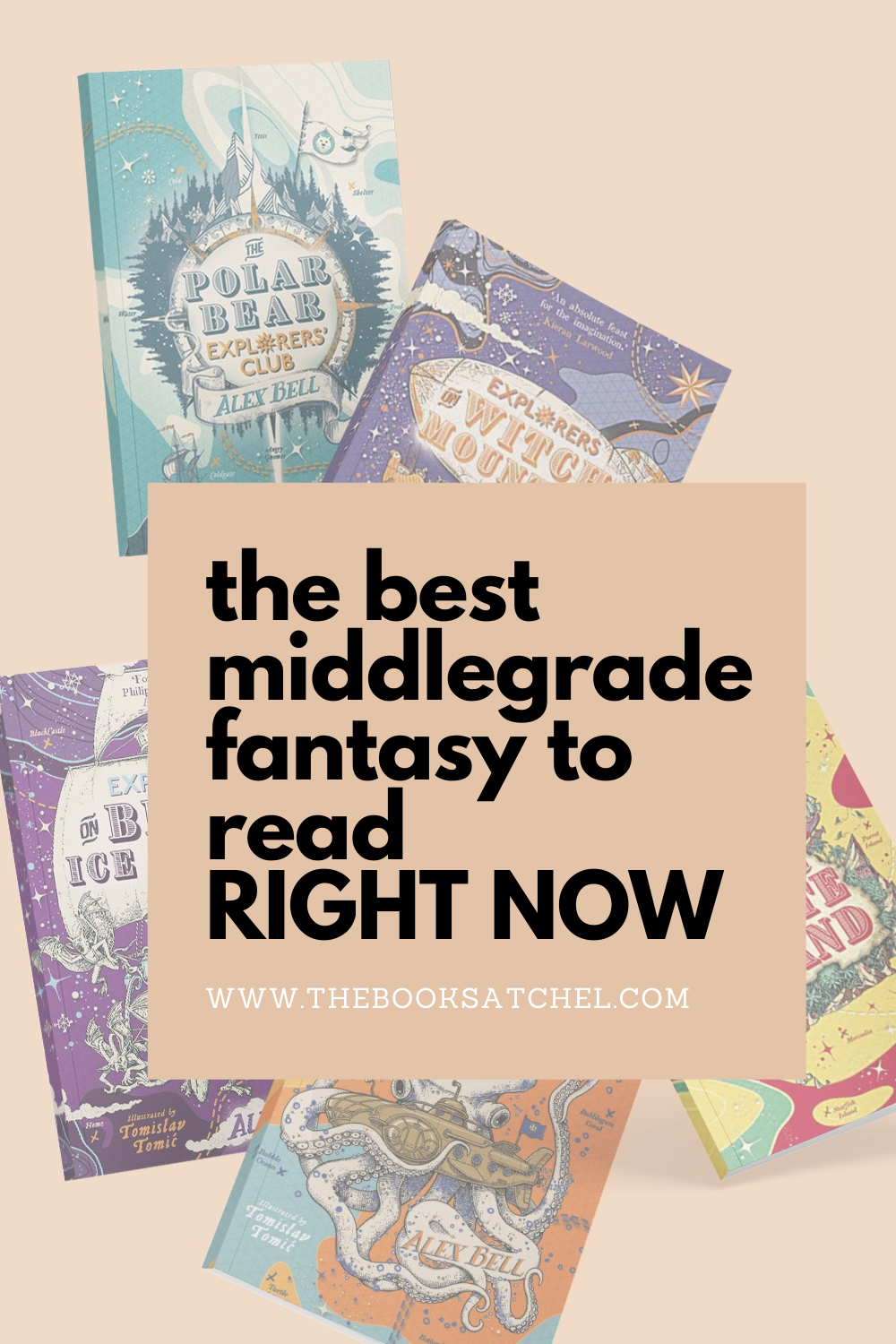 YOU MIGHT ALSO ENJOY
The most beautiful book blogs to follow
40 books by black authors
Boarding schools where girls are trained to become ladies