Hyundai Santro, which was discontinued in India, will receive a freight version abroad
Our favorite Hyundai Santro has said goodbye to our market, but continues to be in other forms of international circulation.
Hyundai Santro recently received a truck version in the South African market. Santro was an integral part of Hyundai's first success in the Indian market. It was a great choice for the whole group of people looking for a very high quality product in the primary level segment. Santro was launched in India in 1998 and celebrated 23 glorious years last year. It's a special feeling to see it in a commercial avatar in South Africa.
You may like: This Chinese electric car is a Hyundai Santro similar to the Merc Face
You may like: 10 Indian-made cars sold in South Africa – from Toyota Starlet to Mahindra XUV300
Truck version of Hyundai Santro
The South African market has a wide range of commercial products, including the commercial version of the Santro Cargo (also known as the Athos Cargo in SA), the Grand i10, the H1 Panel Van, the H1 RV, the H1 Ambulance and the H1 Hearse MPV. Santro's design language is the same as the recently discontinued model in India. However, since there is a Cargo version, there are no rear seats and there are nets everywhere to keep the luggage safe in the cabin, there are many nets and hooks to secure all types of luggage. The total volume of cargo is 1210 liters. The lack of back seats opens up a lot of space.
You may like: South African owner of Mahindra TUV300 and KUV100 shares impressive reviews
Exceptions & Features
The SA Santro Cargo comes with a 1.1-liter gasoline engine that produces 67 horsepower and 99 Nm of maximum power and torque. Its declared mileage is 17.54 km / l and the fuel tank capacity is 35 liters. The commercial hatchback comes with the installation of a double airbag, ABS and EDB as standard, as well as other comfort and convenience features such as manual AC, infotainment system with CarPlay, audio, Bluetooth, USB sockets, electric front windows and steel wheels. In SA, Santro comes with a 5-year standard manufacturer's warranty.
You may like: Australia and South Africa love Mahindra cars – why here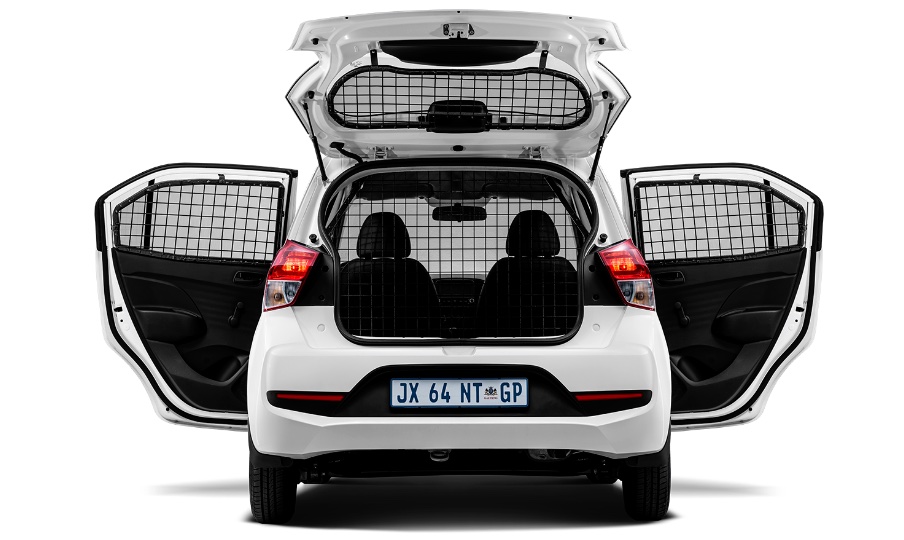 All Santro fans in India are relieved to learn that their favorite entry-level hatchback has become something else in the international market. Low maintenance costs, high fuel efficiency and a decent power unit remain its USP in other markets.
Connect our official telegram channel Get the latest updates for free and follow us Google News is here.